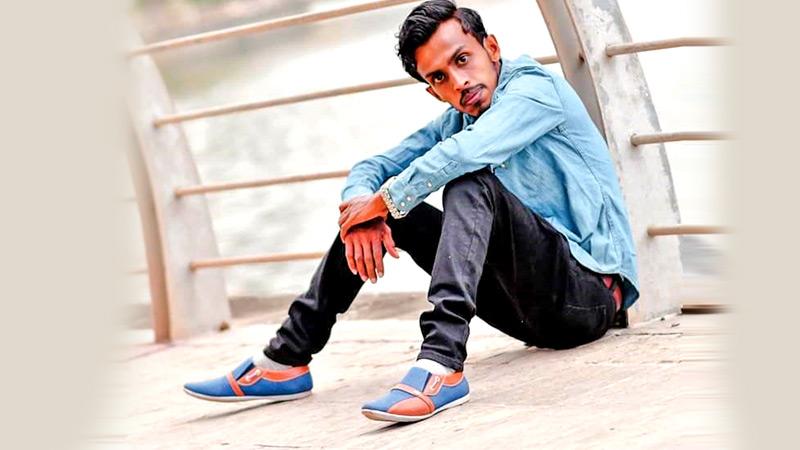 Kids singing songs and beating on desks and chairs in classrooms are thought to be stubborn. Only a fistful of teachers who can discern kids' inborn skills guide them on the right path. Today, we talk with such a young singing sensation - Ruwan Kumara.
After having identified his passion for music, his parents allowed him to continue his musical journey. Now he has sung many songs. Most of them are the best hits that most youths love to hum.
It is worth remembering that some of his songs including Pata Gewa Adare were among the top 25 out of 400 songs at the Derana Music Awards. Not only these songs, Ruwan is going to release another two songs very soon. Let's hear his story.
Q: How did you enter this music field?
A: Even from my young age I had a passion for music. I used to listen to good music at home. That is how I was inspired to enter this field. Currently, I have already done my Visharadha exam. In addition, I am working on two new songs. I am sure that it will be a new experience for our fans. One of those two songs is a rap song.
Q: Who is behind your success?
A: It is my mother. My mother understood my skills and helped me to stay in the field. Releasing a song is not a piece of cake. My mother has sacrificed a lot of things to achieve my dreams. She has even taken bank loans for me. I became a singer due to my mother's support. My sister is Sandunika Ranasinghe. She has penned one of my songs titled 'Obe Ruwa'. There are so many friends I should remember. Some of them are Nimesh, Harsha, Ishara, Rajitha, and Ruwan.
Q:  Can you say something about your songs?
A: I am going to release two songs. One is a rap song. I am sure that my fans will enjoy the song. Most songs have become the best hits on FM channels. Speaking of my previous songs, Pata Gewa Adare is my maiden song. Lyrics were by Danushka Kumaratunga. Music was by Ruwan Meegaswatta. 'Nolebena Obe' is a duet. Nimanthi Chamodani was the female vocalist. Lyrics were written by Sathsara Kasun. Music was composed by Dulip Mirando. This song was selected among the top 25 out of 400 songs at the Derana Music Awards. Other songs are Senasumak Patha, Obe Ruwa and Sagare Tharam. Sagare Tharam is a Hindi cover song. I sang the song with Imasha Muthukumari. It is also a duet written by Randika Madushan, music by Nilan Fernando.
Q:  Who is your role model?
A: There are so many veteran musicians. Sunil Edirisinghe, Victor Ratnayake, T.M. Jayeratne, Nadeeka Guruge, Rukantha Gunathilake and so on.
Q:  Do you sing songs on love and loss?
A: Yes, most of my songs revolve around love and loss. But my next rap song will be a new experience.
Q:  What are the challenges that you had to take up?
A: I am new to this music field. Hence, most people do not like to help new artistes and try to hold them down. This trend has to be changed. There are so many talented musicians with us. But, they do not have a good platform. It is unfortunate.
Q: Your message for other new musicians?
A: Achieve your goals with your own efforts and skills. Be humble and don't kick away the ladder with which you achieved your goal.