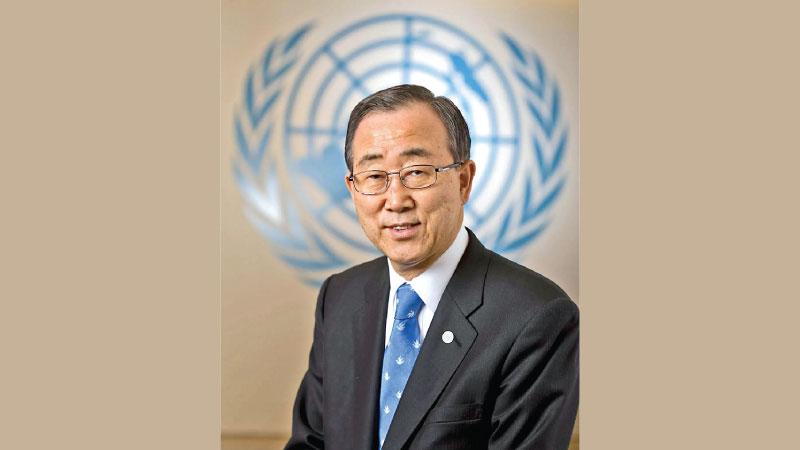 Former United Nations (UN) Secretary General Ban Ki-moon is due to visit Sri Lanka on February 6. It was confirmed by the President's Senior Adviser on Climate Change, Ruwan Wijewardane.
The former UN Secretary General is visiting Sri Lanka on an invitation extended by President Ranil Wickremesinghe.
It is expected that several agreements relating to sustainable development and climate change will be signed during the visit. Ban is the President of the Global Green Growth Institute of South Korea and will sign the agreements on behalf of the organisation.
The proposed Climate Change University to be set up in Sri Lanka will also be discussed between the two parties. According to the agreements, the project will be implemented in collaboration with South Korea.
He will meet President Wickremesinghe on February 7. He has made several visits to the country, during his tenure as the UN Secretary General, most notably immediately after the war ended in 2009.