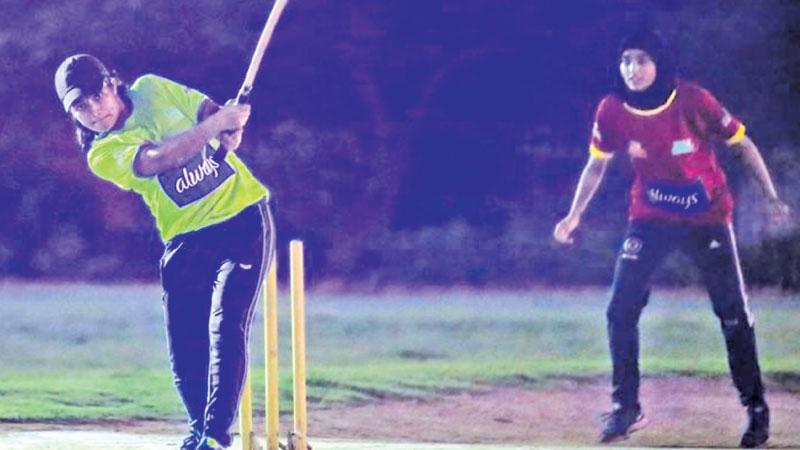 "Let's just see if there's a market out there. And so we put an advertisement out and within 24 hours, we got 250 registrations." Women's cricket is on the rise in Pakistan in large part due to the work of Hadeel Obaid, founder of Khelo Kricket.
"I wish I could capture that feeling and bottle it," she says of the moment she walked into the ground for the first women's tournament, played dusk till dawn that she hosted back in 2016.
"Mothers were literally crying to me and saying 'thank you for giving our girls the opportunity'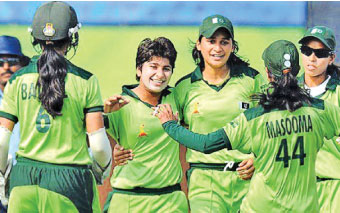 "They've always had the talent, we've always wanted to do it but we've never been able to give girls a shot."
Whereas a lot of the men's team hail from socially and economically conservative backgrounds, the women's team tend to come from wealthier families, who are much likelier to be liberal enough to not object to women playing sport.
Obaid, whose own family runs a successful textiles business, started Khelo Kricket in 2015 - first as a website aiming to cover and promote men's grassroots cricket in Pakistan.
Then she branched out, and Khelo hosted its own tournaments. Again only for men.
"We weren't even aware there was a market [for women]," she explains. However, that would change in the lead-up to the holy month of Ramadan in 2016.
Dusk-till-dawn cricket during Ramadan is a cultural staple in Pakistan. In Karachi in particular, every ground and street is booked out to allow for competitions to run through the night once fast is broken.
"We were not sure if women would be allowed to play cricket at night," Obaid explains.
"The idea that girls are playing cricket from dusk till dawn is not something that you think of when you think of Pakistani women. Or any women playing cricket anywhere in the world."
Nevertheless Obaid threw the idea out there and was rewarded with immediate demand.
"Oh my God," she recalls with a laugh of the applications flooding in, "we've not provisioned for such a big tournament."
With operations in full flow, Obaid had to limit the competition to four teams as they only had the ground for one night. She also had to deal with the criticism that came her way.
Ramadan provided the opportunity for the tournaments to start, but demand would mean it soon grew further.
The initial tournament was held solely in Karachi in 2016, but from 2023 onwards Khelo Kricket has five scheduled tournaments a year featuring 10-12 teams across the country.
Matches are a maximum of 20 overs a side with some being tape ball - the most accessible version of the game where a tennis ball is wrapped in electric tape - and some hard ball. They are all, however, cricket.
"Karachi, Lahore, Rawalpindi are probably going to be the ones we're going to do," Obaid says.
"We also want to do one in Abbottabad or somewhere up north, because there's a lot of girls out there who are playing cricket, who keep messaging us and saying 'just one tournament, please, just give us that opportunity to play'."
Local women's academies that are helping to grow the game, make up many of the teams and with prize money on offer through sponsors of the competitions, the money won goes back into the academies in a self-styled funding ecosystem.
Already, the tournament has acted a pathway, with 21-year-old Pakistan fast bowler Fatima Sana, who debuted for her country in 2019, winning player of the tournament in the very first competition that was held.
"The first time she played," Obaid recalls, "I remember looking at her and thinking, this girl is incredible."
And she was right. In 2022, Sana was named the ICC Women's Emerging Cricketer of the Year.
"I met her when she was 12, so I've actually seen her over the years and to see how she got into the PCB system and where she's got to now is amazing.
"The fact we're able to give girls a platform, a safe space to play cricket, that's something that I will always think is amazing.
"And the fact that I've given them that fearless ability to play cricket at night, once a year, and have that fun, which was only reserved for boys, I think I'm proudest of that." 
(BBC Sport)