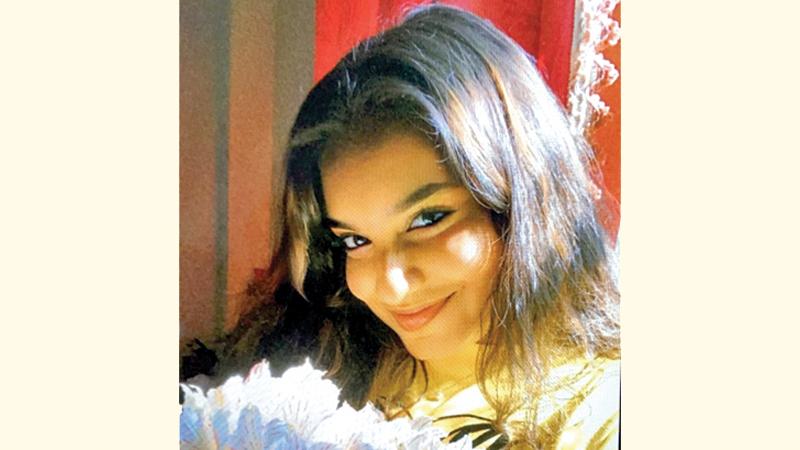 Upon witnessing the performances by the stars at the Voice Sri Lanka competition, I was getting floored and excited.
The Youth Observer spoke to one of the contestants, talented young singer Chamika Dewmini.
Born in Colombo she studied at Asian Grammar School and Kolonnawa National Girls School. Now, she is studying audio engineering at the Perth Institute. Significantly, she holds the Visharadha title as well.
She was talkative and super mischievous but never reached unforgivable heights. She had made a name for herself as a singer at her school, winning all island awards for singing. Behind her dulcet voice there is an unshaken thought in her heart. It is her father. "It has been eight years since I have seen my father. He will come next year. I am waiting for that moment." Her voice became emotional.
Q: Can you introduce yourself?
I am Chamika Dewmini. I live in Mulleriyawa. I studied at Asian Grammar school and Kolonnawa National Girls College. I am studying Audio Engineering at the Perth Institute. I did Western music and sat for my London A/Ls in 2020. I have learned music up to the Visharadha level and got through the exam. Speaking about my family, my father is K. A. Kelum Dilupa Kumara. My mother is Dhammika Sujeewa Bandara. I have one brother, Tharika Navodya.
Q: How did you apply for the Voice Sri Lanka?
I wanted to surprise my parents. That is why I applied for the Voice Sri Lanka without telling my parents about it. I participated in the audition and was selected. Then, I told my parents about it. Upon hearing the news, they were so happy and proud about me. My father wants me to be a good singer. It is his dream. So, I sing for my father. One day he would be proud of me. It has been eight years since I have seen him. He will come back to Sri Lanka next year. I am eagerly awaiting that moment.
Q: Were you a silent person?
No, I am talkative. I have so many friends. I like to mention their names, Lina, Isuri, Devindi, Anadi and Imalki. I share everything with my friends, especially with these crazy buddies.
Q: Have you released your own creations?
I have penned lyrics. I want to compose music for them. Not in a rush, I am working on them leisurely.
Q: Can you tell us about your achievements?
I have won all island awards for singing. I was fortunate enough to win first place as well. I was selected for the Blind Audition at the Voice Sri Lanka contest. I hold the Visharadha title. I think that there are so many things to be done. I have to achieve all my targets. This is not the end, just the beginning.
Q: Who is your role model?
My role model is myself.
Q: Can you mention any special person in your life?
Yes, she is my mentor. Umaria.
Q: Tell us about your future plans?
I want to give fruitful and meaningful things to people through my songs. It is my goal.
Q: What do you think about reality shows in general?
The Voice Sri Lanka is a great platform for the talented youth in our country. There are multifaceted young singers in far-flung villages. Voice Sri Lanka covers even those living in very rural areas. It is a great opportunity for them to showcase their talents. I think that we should not let their inborn-skills and talents fade away. Reality shows create a better platform for us to show our talents. I have a positive attitude towards reality programs in general.
Q: What is your message for other young musicians?
Don't be afraid to come forward. Show your talent. Be a good musician with a good heart. We should have a good heart to be a good musician.