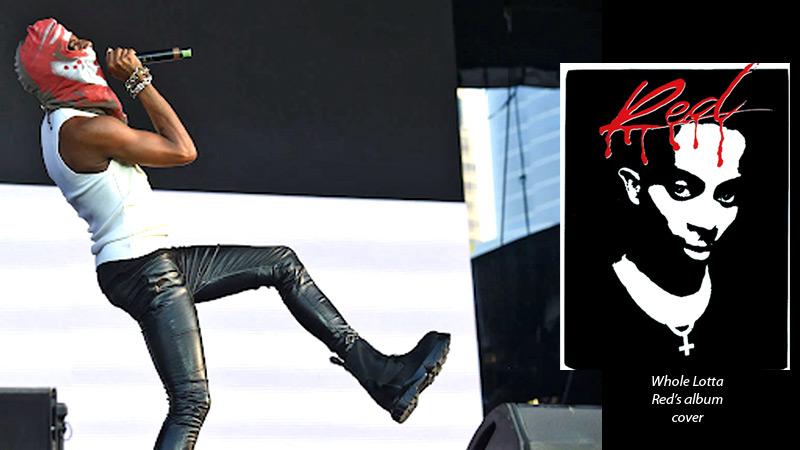 Robert Caldini, an American psychologist noted for his knowledge on influence, came up with the Scarcity Principle. Mary Liga, a writer on the Medium, stated "He explains that this Scarcity Principle works on the idea of Reactance. Essentially, it happens because none of us like to be told no, limited in any way, or have our freedom constrained. So, when we think we might miss out, not be chosen, or be denied what we want, we "react." That reactance makes us try all the harder and want what is denied us all the more."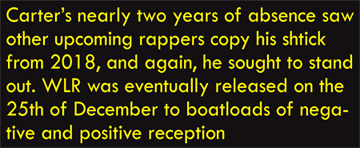 This principle is used around us in all sorts of ways. A brand new phone could be marketed in this manner, or maybe even designer clothes. Some people even make careers out of being scarce, or "rare".
The beginning
Born on the 13th of September, 1996, Jordan Terrel Carter went on to live a childhood surrounded by rap. Although he initially wanted a career in basketball, a disagreement with his coach led to him pursuing music instead. Hence, the alias "Sir Cartier" was born, and his music career began.
In 2015, his hit singles "Broke Boi" and "Fetti" garnered significant attention, and paved his path toward mainstream fame. 2016 saw him signing a deal with Interscope records, and after a successful mixtape in 2017, he finally dropped his debut full-length album, Die Lit.
Die Lit
The success of his mixtape in 2017 meant that his label allowed him to feature some big names on the album, including the likes of Nicki Minaj, Lil Uzi Vert, and Travis Scott. Die Lit went on to receive positive reviews from most critics, with Metacritic giving it an average score of 71, and Pitchfork ranking it at 25 in their 50 Best Albums of 2018.
Die Lit was Playboi Carti's attempt at distinguishing himself amongst all the up-and-coming rappers of that time. 2018 saw the reigns of rap handed over to a new generation and he needed a way to stand out, and stand out he did. Although psychedelic trap music has been around since the Soundcloud era, Carter was one of the first to bring it to mainstream light. Collaborating with major producers like Maawly Raw and Pi'erre Bourne gave him the production he needed to appeal to the masses, and the simplistic lyrics and flows on Die Lit paired well with the catchy instrumentals and the album became a classic of sorts.
A couple of months after release, Carter would go on to announce his next full-length album, Whole Lotta Red. Although recording and production began in late 2018, multiple song leaks resulted in the album getting scrapped and remade nearly three times.
Carter wanted to put out music, but almost everything he made ended up virtually worthless, as his fans had already heard it all. His leaked music went on to accumulate millions of streams non-officially and became massive hits on apps like Tiktok, and his reputation and name grew.
Opium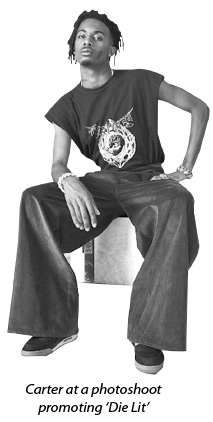 In 2019, Carter founded his record label Opium. Fellow rapper and friend Ken Carson was the first artist signed, and Destroy Lonely would be signed later on in 2021. The duo named Homixide Gang is the latest addition to the label. The three acts achieved moderate success with their solo music, which further raised Carter's repute as a pioneer of a new sound. Carter's lack of social media usage meant that they had to grow their fanbases the hard way, as they had little to no promotion of their respective work. Unfortunately, they were often cited as copycats with no originality, and many preferred Carter over his four "clones".
Whole Lotta Red (WLR)
In 2020, Carter finally made his return to solo music with the release of "@Meh", which led fans to believe the single was promotion for WLR. However, the song never made it onto the album. "@Meh" started to generate hype for WLR, and people started talking about Carter and his return to music. His two-year hiatus had helped his fanbase grow organically and they were eagerly anticipating his comeback. Carter started to tease WLR on his social media, with various tweets on Twitter and revealed the cover art on his Instagram. His mysterious persona and dedication hooked people in because they had no idea what was to come.
Containing 24 songs, the lengthy album was immediately the talk of the town, due to it Carter's nearly two years of absence saw other upcoming rappers copy his shtick from 2018, and again, he sought to stand out. WLR was eventually released on the 25th of December to boatloads of negative and positive receptionshowcasing a new sound he has never tried before.
2020 and after
Upon the release of WLR, Carter started teasing a Deluxe version on his Twitter. Once again, chatter began but this time to no avail. The Deluxe was never released, and Carter went back to his tight-lipped ways and left the mainstream spotlight. Fans were bewildered, and frankly, a bit annoyed for being straight-up lied to, but that was just the beginning.
In August of 2021, Carter was featured three times on Ye's 'Donda'. Ye had been the executive producer on WLR nearly a year prior, so it's quite clear how their collaboration came to fruition. Carter had garnered a constant buzz on apps like Twitter and Reddit at this point, and people were constantly discussing and waiting on more music releases from him. The excitement rose once again when Carter posted a date on his Instagram, quoting "Narcissist". Unfortunately, it ended up being a bit of a dud as it was merely a merch rollout.
There was a year of silence after that, with him staying off of social media and providing no updates on his whereabouts. His prestige grew, his fanbase expanded, and the once-hated "mumble rapper" became a beloved icon.
2022 and Music
Carter made his return to Twitter on the 25th of December, 2022, exactly two years after the release of WLR. Fans speculated a new album, due to the two-year anniversary, and so far their assumptions have been correct. Carter's manager and multiple producers have tweeted about how groundbreaking his new album is, and the working title is "Music". They complimented him on developing a whole new sound and straying away from the WLR style. Carter then posted what currently seems to be either a single or album cover on his Instagram without a caption, leaving everyone guessing as to what he had in store for them next.
Nowadays, musicians have embraced social media too much. They broadcast their entire lives to millions of people on a daily, and there's no mystique surrounding them. How exactly is an artist supposed to wow an audience with their work when everyone knows every aspect of the artist's life? Maintaining a certain distance from one's audience is the healthiest route to take as an artist.
Posting too much on social media and constantly showing up on everyone's feed isn't the best way to flourish nowadays, because the majority of artists use that tactic. Carter noticed this and went against the gradient by being scarce. The fewer people have something, the more they desire it. He found a way to cement his place in the music industry, and whether you love his work or not, you have to give him props for his dedication to the craft.