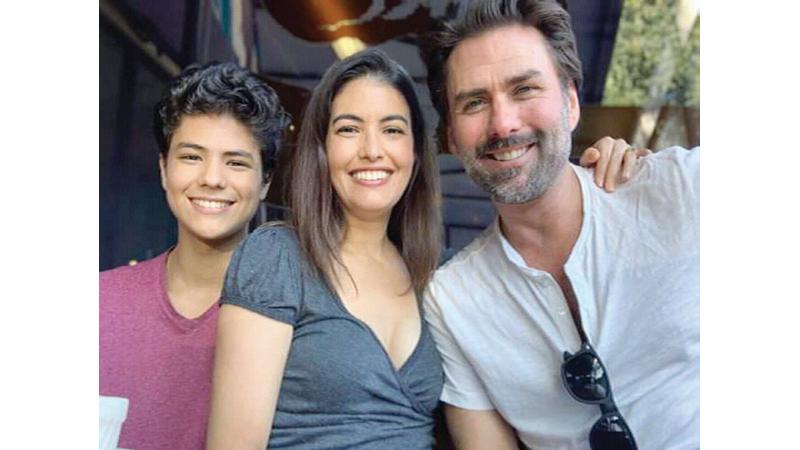 Kieren Hutchison reigns supreme among our childhood heroes forever. By the time you read this piece of writing, what is conjuring up in your minds is undoubtedly William Tell shooting an arrow through an apple.
Born to Steve Hutchison and Sue Hutchison on October 9, 1974 in Auckland, New Zealand, Kieren grew up amid his parents' endless love and affection.
Young Kieren, identifying his talents and skills, decided to find out his own path. Hence, he joined the Northland Youth Theatre to lay the foundation for his artistic journey.
Even though he performed in different films and dramas, what propelled his popularity up to the stardom is the New Zealand soap opera titled 'Shortland Street' in which he played the role of Dr. Jonathon Alexander Mckenna. This was the longest drama which was telecast on 25 May 1992. Apart from that he has acted in more than twenty films and teleseries such as 'Riding High', 'Xena Warrior Princess'.
Obviously, upon seeing Kieren's mind-blowing performances in The Legend of William Tell and The Adventures of Swiss Family Robinson, most girls started loving him in secret.
It is no exaggeration to say that Kieren has been etched in thousands of hearts like a silver statue. We still spend our evenings reminiscing our childhood memories and childhood heroes. Going down the memory lane, we can remember how we counted days, weeks, hours and minutes to watch 'The Legend of William Tell' and 'The Adventures of Swiss Family Robinson'.
Awakening your memories, Sri Lanka's flagship Youth Magazine 'Youth Observer' spoke to Kieren Hutchison to share his thoughts with you.
Q: What are you doing these days ?
A: Currently, I am staying in Los Angeles with my wife Nicole and my son. Already, we have written scripts for new movies. Speaking of my career, I am working for a company which produces documentaries. So, these days we are busy.
Q: We came to know about your new novel. Could you speak about your maiden novel?
A: It is an adventure story titled 'Worlds of Man'. After several decades Mars and Venus have been transformed and colonized. There is a character who is like James Bond.
Q: What did you want to convey through 'Worlds of Man'?
A: Apart from the people on Earth, we also follow a handful of characters on Mars and Venus who are destined to meet together. This plot has been woven around humanity. However, what I wanted to convey is an adventure story like the ones I grew up with in the 80's.
Q: What is your take on the commercialization of Christmas?
A: First and foremost, Christmas is a family holiday for me. I grew up with Christmas in my country New Zealand. For the last twenty years we celebrated Christmas in the United States. I think that if we focus on money and expensive gifts, we will miss the true meaning of Christmas.
Q: Are you acting in new films and teleseries ?
A: Recently I made a film titled 'Merry Ex-Mas' with Vanessa Angel. Although I have been concentrating on writing, I do still enjoy acting.
Q: Can you speak about your son's You Tube Channel 'A kid Explains History'?
A: Well, my son Quinn is still 15 years old. He is a great kid. He explains history lessons through his you tube channel "A kid Explains History".
Q: What if you are asked to play the role of William Tell now, would you take up the challenge?
A: It would depend on a lot of factors. If the story is good and we can get our old actors back, it would be a good experience for us. I would be old enough to play William Tell now. This time we would have to get into the scene of Tell shooting an apple off his son's head.
Q: Can you speak about drama schools in New Zealand ?
A: Yes, there are so many great places to learn acting and drama in New Zealand. Back in early 90's I joined the Northland Youth Theatre. It opened many doors for me to embark on my acting career. Even at present this institute is thriving. I gained a wealth of experience there.
Q: Do you hope to visit Sri Lanka?
A: Sri Lanka is definitely on my list. I hope to visit Sri Lanka one day and meet the fans of the 'Adventures of Swiss Family Robinson' and 'The Legend of William Tell'.