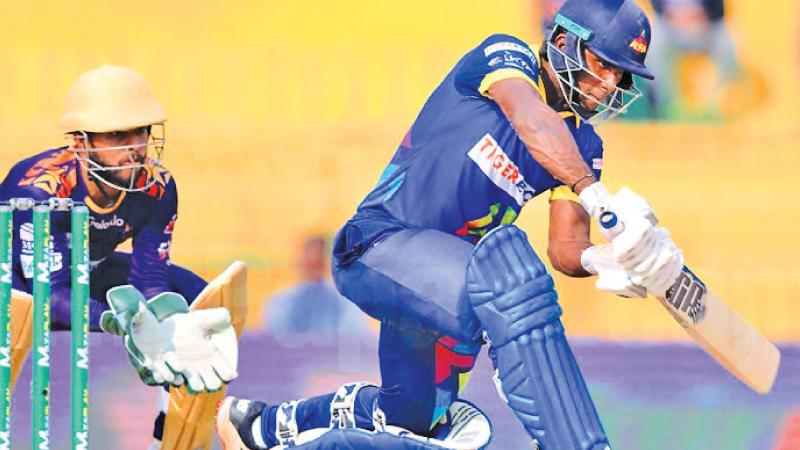 "Shevon, Shevon" chanted the crowd when Shevon Daniel returned to bat during an LPL tournament match and it was heartening to see how a teenage prodigy had captured the imagination of the country. It was also a little intimidating.
Between the chants and the toxic diatribe, the Sri Lankan fandom's fascination with a young player began.
Fans that are always looking for new heroes to be smitten with in order to drown out the depressing realities of their own existence in a failed nation elevate the youngster to a pedestal.
Before hailing Shevon as the next big thing in Sri Lanka cricket, there has to be something realistic about his skill. The young southpaw is still a traditional player who scores runs and bowls right-arm spin. Such abilities may have helped him do well on slow wickets in the under-19 World Cup and spinning wickets in the ODI series, but he will be found wanting on good batting wickets.
This year he played for the Pakistan PJL team Gujranwala Giants as an opening batsman and off-spinner. Shevon has also represented the IPL team Rajasthan Royals in a training camp and played for the LPL team Dambulla Aura, where he opened the batting and scored 80 runs in 55 balls that had five sixes.
Speaking to the Sunday Observer, Shevon Daniel said: "As the First XI cricket captain of St. Joseph's College and the Sri Lanka Under-19 vice captain, it's a great privilege and honour to play for three different franchises this year.
"I believe it is a fantastic opportunity for me at this young age because I have a lot of experience playing in various conditions overseas. I had the unique opportunity to play under Sri Lanka's national T20 and one-day captain, Dasun Chanaka. I also became the youngest batsman in the LPL tournament to score a fifty. As an 18-year-old, I'm extremely proud of everything I've accomplished".
There is only so much that can be expected from this youngster with both bat and ball. If he is to become the star that the fans hope he is going to become, then it will have to be his batting that steals the limelight.