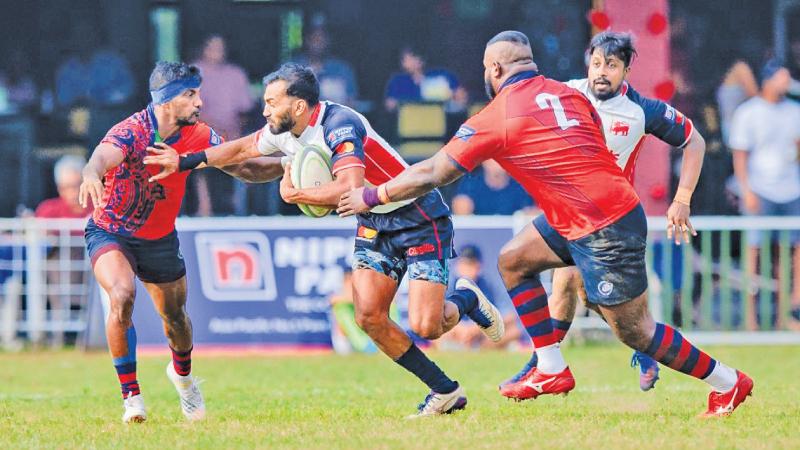 The eight teams in the fray competing for the top prize in Sri Lanka domestic rugby have received a bonus Christmas break that will enable them to regroup and take stock after some early hiccups from two weeks of action.
Defending champions Kandy SC, Havelocks and CR and FC will be the teams to benefit most from the break.
Kandy SC's players can consider themselves the luckiest so far having escaped at the hands of CR and FC with a last grasp penalty as the home team had almost tied up the result in the bag only to lose 11-13.
Like Kandy SC, Havelocks were also lucky to come off with a win in their last match against Air Force SC with the scoreline reading 36-35. The Christmas break will certainly help them to think of a more savoury way if they are to toast another win. Like their traditional rivals CR, Havies too have the firepower to challenge Kandy SC for the title.
Police SC, Army SC and Navy SC have not been in impressive for while CH will also have to pull up their socks ahead of the bigger games although they shocked Navy SC with a 34-20 win. CH will also have to be disciplined after being shown three yellow cards within the space of five minutes by referee Raveen Alexander.