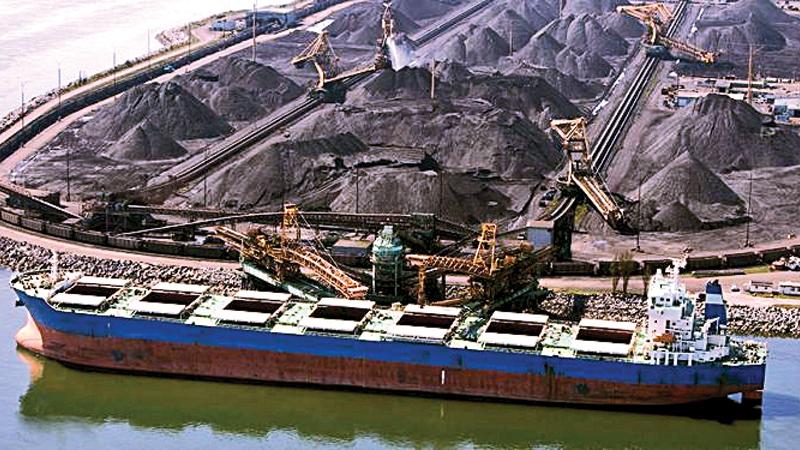 The Chairman of Lanka Coal Company (Pvt) Ltd. Shehan Sumanasekera told the Sunday Observer yesterday that as the coal supplier for Sri Lanka's thermal power plants, they had scheduled coal imports from South Africa months ago to run the country's coal-fired thermal plants to avoid fears of coal shortages and electricity blackouts.
Sumanasekera said this when asked about why officials of the Ceylon Electricity Board Engineers Association said on Thursday  that the country would  face total blackouts from March next year due to lack of coal at its thermal power stations.
He said, "I do not understand why they had said this."
"Moreover, I do not understand on what basis they floated the idea that the country would face "blackouts" from March so specifically, because the Ceylon Electricity Board (CEB) is well aware that our coal contractors had brought five coal cargos into the country and unloaded them already."
"Moreover, the sixth vessel with 60, 000 tons of coal is expected to arrive in the country soon. We have placed orders for 19 shipments, of which five had arrived, and unloaded coal, "he said.
"We have worked double-hard to get these supplies on a credit facility of six months. President Ranil Wickremesinghe, Central Bank Governor Dr. Nandalal Weerasinghe , Power and Energy Ministry and the Government backed us in procuring the coal," he said.
When asked if the public should be concerned about a total blackout in March, as proposed by Ceylon Electricity Board trade unionists, Sumanasekera said, "They need not, because many coal shipments are already inbound to Sri Lanka, and many more will be."
He said the company took a package of measures to ensure the coal supplies despite the current economic problems it has to face amid the foreign exchange constraints.
"There have been many challenges and delays we had to encounter because of various Letter of Credit opening issues, legal and other multi-faceted problems," he said.