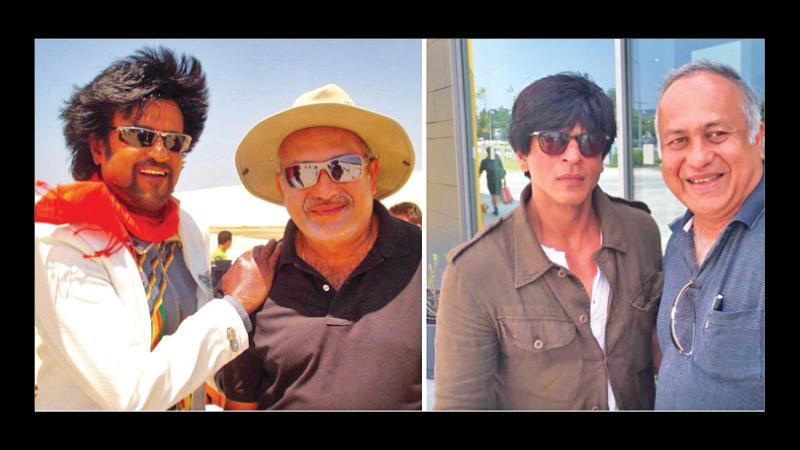 Having seen 140 countries and counting 16 used passports, Ramji Natarajan, location guru for the Indian film industry gives an exclusive look at the behind the scenes of choosing spots in the industry. He told the Sunday Observer that "Sri Lanka has a lot of potential. I have been there 3-4 times."

Natarajan's entry into cinema work was as an actor in the 1980s. But after 7 years I was not progressing and my parents got worried and suggested I get a stable job. He said. So I joined a travel company as a sales executive. But coming from the film industry, I was like a fish out of water and lost my job within 6 months.
Then on a day in 1987, three famous persons approached him. They were actor Chiranjeevi, Director K. Raghavendra Rao and Allu Aravind.
They said, "You do passports visas and things in foreign can you coordinate a film shoot that is outside India - that was in Singapore and Hong (so I took the opportunity.
They gave him a chance to fix a location and he ended up travelling in East Asia. It was his first time outside India. "I got a double bonus - a job and a villain role. So I jumped at it," he said.
That was his break and how his career kick started and to date, he has done work in 3,000 films from music to film scenes. "It was my first trip outside India and it gave me a huge sense of satisfaction and I got so many offers to do this one after the other.
Natarajan has worked on famous productions such as the Tamil hit Enthiran featuring Rajnikanth and Aishwarya Rai Bacchan where he recommended spots in Latin America such as an alpine scene for the song Kilimanjaro in Peru.