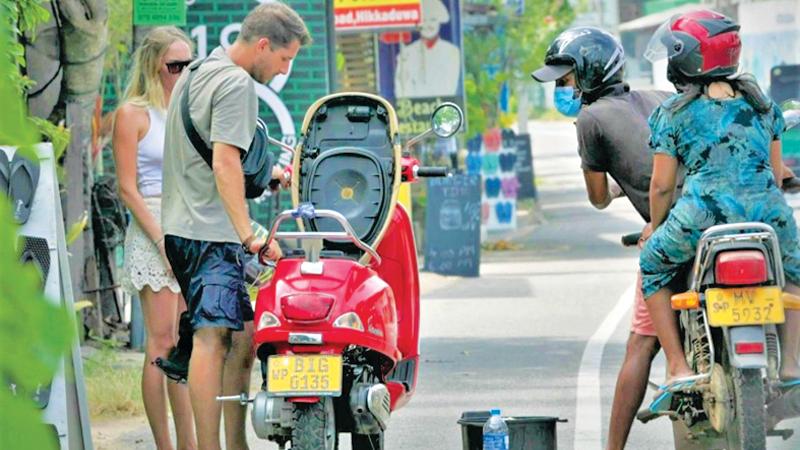 HNB Finance PLC recently celebrated World Tourism Day recently with a social experiment to find out how hospitable Sri Lankans are to tourists in distress, which is probably a first-of-its-kind in the region.
The experiment, which can be seen on HNB Finance's Facebook, YouTube and Instagram pages, spanned over four separate locations in the Hikkaduwa area. The experiment also goes in line with the theme for this year, "Rethinking Tourism: From Crisis to Transformation", as it aims to debunk any claims that the recent crises have impacted the way Sri Lankans would treat people or help out someone in need, while still maintaining the authentic travel experience in Sri Lanka. To achieve a genuine result, the company brought on a hidden camera crew who recorded the two foreigners who were acting as if their bike was broken down on the side of the road.
The results were heartwarming. From individuals to a couple, to a police officer and two friends, they all stopped and were ready to help out with getting their bike started, and were ready to supply the foreigners with their own petrol if that was the case.