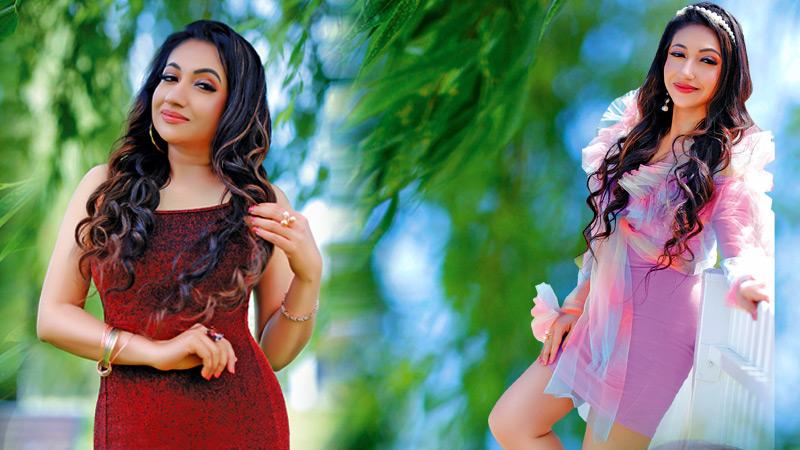 "I was born in Padukka, a small town. I studied at Siri Piyarathana Central College, Padukka which is a small school. Then, I graduated from the University of Peradeniya and got an opportunity to pursue my studies in Australia.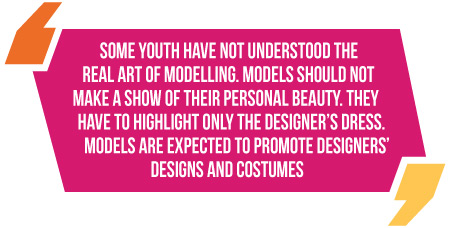 "I work as a medical review officer in Australia. If a girl like me could achieve such a goal, why can't you do it? You must be able to achieve your goals. What is needed is willpower. I am ever ready to help anyone who wishes to start a new life in Australia."
Of course these words, I felt, might inspire you to take even one step forward in your career path. This piece of writing is about a self motivated girl - Chathu Pathberiya who lives in Australia.
You might think and ask why Chathu Pathberiya is special. It is neither because she is working in Australia, nor because she is studying in the university of Melbourne, not because of her modelling career. It is because she triumphed over challenges through her commitment and self-motivation. Born to Parakrama Pathberiya and Pushpa Malani Kalubowila in Padukka, she pursued her studies at Siri Piyarathana Central College.
Her mother is a writer who turned blood into ink. Chathu's burning desire to continue her extracurricular activities enabled her to contribute to dancing and drama events at her school. On one hand, she still has a passion for art and acting by birth. That is why she engaged herself in stage plays even after saying goodbye to her school life.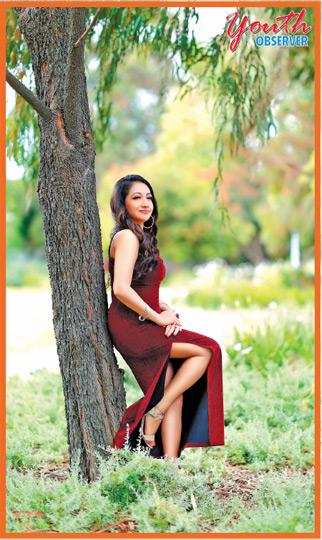 Chathu was exposed to many veteran artistes such as Jayalath Manorathne at the university of Peradeniya. Oozing with talents and skills Chathu participated in drama and theatre workshops in order to sharpen her skills and creativity. That is how she encountered the veteran dramatist Jayalath Manoratne sir from whom she learned about acting.
"I participated in workshops to learn about drama. Then, I met Jayalath Manoratne sir and Mangala Senanayake sir. Jayalath Manoratne sir is a guiding star. He is a good teacher as well as a kind-hearted artiste. He taught not only about acting but also about life. Speaking of my performances in stage plays, I got several opportunities thanks to Mangala Senanayake sir who directed 'Kirata Hadana Kirisappayo' stage play, " she said.
Modelling career
In Australia where she began to bloom she learned many things. She learned modelling with a passion.
"I am sorry to say that most Sri Lankan models have failed to understand the art of real modellings," said Chathu.
She learned modelling in Australia and participated in various modelling events.
"Some youth have not understood the real art of modelling. Models should not make a show of their personal beauty. They have to highlight only the designer's dress. Models are expected to promote designers' designs and costumes. In order to do it models should maintain a well shaped figure. But it does not mean that the model is highlighting her personal beauty, " said Chathu. Speaking further about modelling she said that it would be an exhilarating experience for the audiences if our traditional music can be played for pageants. "We can promote our values and traditions through modelling which means we are introducing our culture into the international arena," she said speaking from the bottom of her heart.
TV presenter
How lucky you are, if you can hear Sinhala in an English-speaking country? How lucky you are, if you can tune on the Sinhala service on the radio in a Western country. 'Vishvavahini' provides an incredible TV and radio experience for Sri Lankans living in Australia. Chathu, as a model, artist and TV presenter, remains unparalleled in different fields. So to say, she works for the Vishvavahini TV channel as a presenter. "There is a Sinhala newspaper titled 'Pahana' in Australia. Honestly, the newspaper fulfils our thirst for reading Sinhala newspapers. I am personally happy about it, " said Chathu.
New themes for stage plays
Asked about her opinions on today's stage drama culture, she said that there have emerged new themes and concepts revolving around the prevailing social and economic issues. As noted by Chathu, today's stage plays depict youth unrest, burning issues, people's frustration and poverty.
Even though stage dramas have undergone certain changes, drama culture has not deteriorated at all. "We have talented drama actors and actresses in our drama field who can reach up to the international level. Moreover I have to say that in Australia there is an academy called Rangana Udumbara Academy where most Sri Lankans learn dancing.
Future plans
Speaking of her future plans, Chathu said that she is reading for her Phd these days. "Many ask how I find the time. But time management is not hard if you plan well. At present, I am serving the Australian government as a medical review officer. It is very hectic. This is how I have managed my time. During the weekends I contribute to beauty pageants and also do modelling."
Message
"Destiny is your choice. You can change your destiny. Personally I do not believe in 'luck.' We are all lucky people and should not be overcome by problems in life. We don't like to be stagnant in our lives.
I hailed from an ordinary family and do not have connections with politicians. The only weapon which I had was my education.
"Education is the path to success. I call upon all young people to pursue their studies with dedication and commitment. No doubt that one day your efforts will bear fruits.
I am ever ready to guide you if you have a passion for continuing your studies in Australia. Apart from that, I would like to remember that there are so many weaknesses which are noticeable in our government systems. Those responsible for it should correct them. We hope that they would do so, " Chatu said.
Images - Prabhath Priyankara
Hair and makeup - Anushika Hewapathirana