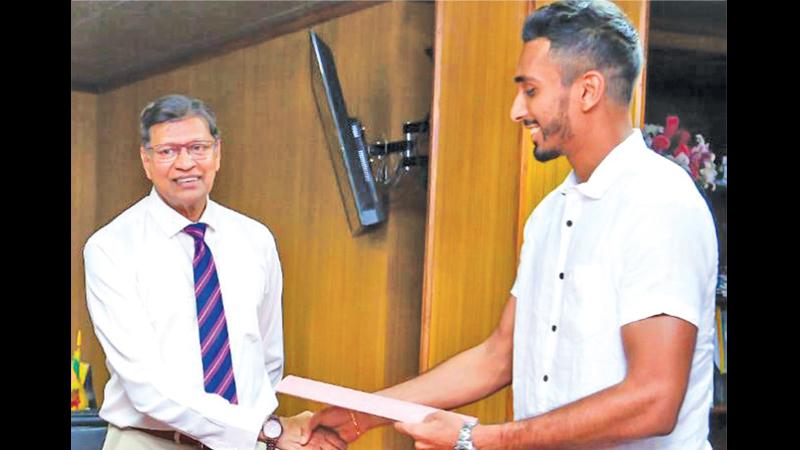 Sri Lankan sprinter Yupun Abeykoon who won a bronze medal at the Commonwealth Games in Birmingham, England in July this year received a whopping Rs.36 million provided by Sri Lanka Cricket (SLC) on a request made by Sports Minister Roshan Ranasinghe.
The presentation was made by SLC Secretary Mohan de Silva at a function held on Monday at the Sports Ministry board room.
Sri Lanka Cricket has this year alone doled out Rs.474 million in funds to bail out the government that included Rs. 180 million to the cancer hospital, Rs. 220 million to what is called the National Sports Fund, Rs.22.5 million for the contingent to the Commonwealth Games and a further Rs.36 million to the Asian Cup winning netball team and its coaches.
According to the Sports Ministry the money given to Abeykoon will enable him to further develop and train with a view to winning a medal at the Olympic Games.
To this effect a memorandum of understanding was signed between the Sports Ministry, SLC and Abeykoon.