Former Sri Lanka (then Ceylon) football captain Peter Ranasinghe passed away in Australia where he was residing with his family at the age of 88.
A product of St. Joseph's College Colombo, he excelled in soccer with his brother Christopher Ranasinghe and both represented the country in the mid 1950s.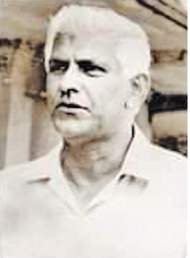 As a young player when the other footballers leave the ground when the sun sets, Peter used to do his own skill fitness training alone in the dark. This was the secret behind his successful soccer career.
If I am asked to pick a legend of Sri Lanka football without any hesitation or reservation I will vote for him.
I had the privilege of playing only one exhibition match in the Mirihana Police ground Nugegoda in 1970s when Peter led the Nugegoda League Team against a Combined XI.
When we had a fall in the process of a hard tackle he immediately got up, lifted me and said: "Hassim I am sorry", this is Peter Ranasinghe.
Peter was the centre of attraction whenever he entered the soccer field. A play maker and a specialist in slip – shot tackling without any foul play or infringement, he will simply put down any local or foreign attacking forward with his slip shots- a treat to watch.
He graduated to first class football representing the old Joes Sports Club who won the coveted CFA Cup beating Cargills at the Colombo Oval in 1958. Peter played beside brilliant players like Durand Perera, Bagoos Saldin, K.M. Thomas and Anton Marriyadasan.
He successfully led Colombo Central Colours team to win the prestigious Inter-District Championship in 1955 and 1956 conducted by the Ceylon Football Association.
With such a professional background, Peter Ranasinghe led a simple and humble life. His leadership qualities and simplicity was highly appreciated and praised by everyone with whom he played as well as by thousands of soccer fans who saw him in action.