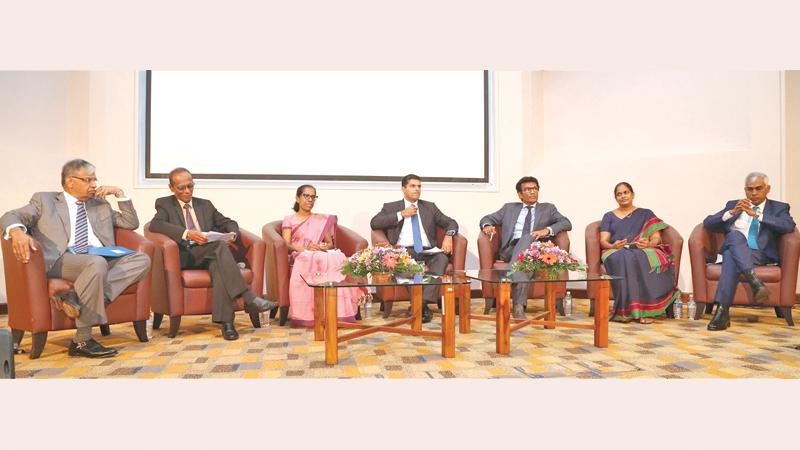 As the country reeled from its worst-ever economic crisis, the Institute of Chartered Accountants of Sri Lanka (CA Sri Lanka) focused on recovery from the ongoing financial crisis at the annual budget seminar last week.
The highly insightful and interactive forum featured top experts ranging from government officials to business leaders, and subject specialists who provided a comprehensive understanding of the effects of the national budget for next year, which was presented in Parliament on Monday by President Ranil Wickremesinghe.
A detailed overview on taxation was delivered to the audience representing Chartered Accountants, including business leaders, c-suite executives, and CA students.
The welcome address was made by Vice President of CA Sri Lanka, Heshana Kuruppu, while the budget highlights were presented by, Partner of KPMG, and a member of the CA Sri Lanka Faculty of Taxation, Ms. Sharmila Jayasekara. The seminar also featured a panel discussion comprising Tax Policy Advisor to the Ministry of Finance, Ms. Thanuja Perera, Commissioner General of Inland Revenue, D. R. S. Hapuarachchi, Founder and Senior Partner, Gajma & Co, N. R. Gajendran, Chairman and CEO of TW Corp, Thilan Wijesinghe and Managing Director of Lanka Wall Tiles, Mahendra Jayasekara. The session was moderated by Tishan Subasinghe.