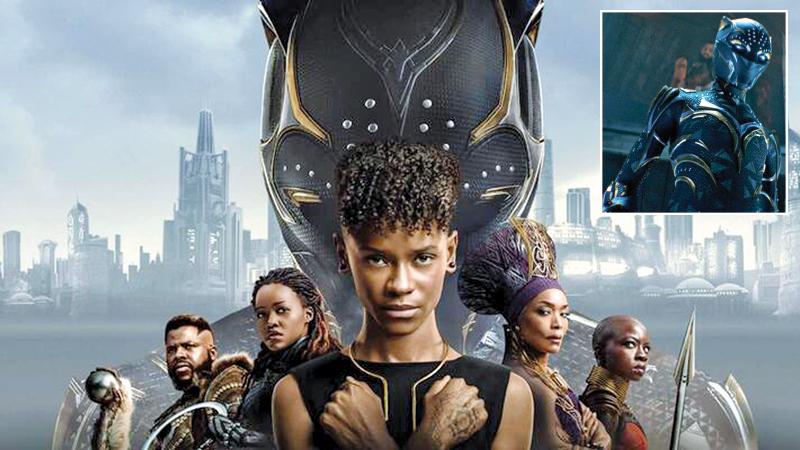 The much-awaited Black Panther: Wakanda Forever was released last week with much emotion and the loss of a great actor the late Chadwick Boseman, Marvel did an amazing job with the tribute.
The movie opens with the death of the King T'Challa of Wakanda (Late Chadwick Boseman) and sister Shuri (Letitia Wright) takes charge of protecting the nation of Wakanda with the help of the powerful female special forces the Dora Milaje and the supportive scientists.
As Wakanda is threatened by another nation underwater, the kingdom of Talokan and its king Namor (Tenoch Huerta), give an ultimatum to the queen Ramonda(Angela Bassett) to deliver the scientist Riri Williams / Ironheart (Dominique Thorne) responsible for the vibranium-detecting machine or Talokan will go to war with Wakanda.
Shuri wears the suit of the Black Panther, remembering her late brother and possessing the powers of the Panther. With the help of Nakia(Lupita Nyong'o) she becomes the Black Panther and defeats Namor.
Even though doubted Shurie as the black panther, she did justice to the role and lived up to the original Black Panther. The suit was amazing, and can't wait to see what other features it has if she continues to play the Panther.
The movie was dragging a bit and too much screen space was given to the blue citizens of Talokan, this screen time should have been given to Shuri to prepare as the Black Panther. This movie was more of an emotion, and yes it does have action and all that of a Marvel movie, but it had a very emotional side and the end too left the audience with something so unexpected, and an appearance of a new future member to the kingdom of Wakanda. Hope, Shuri and the new member will make a good team for the Marvel universe.