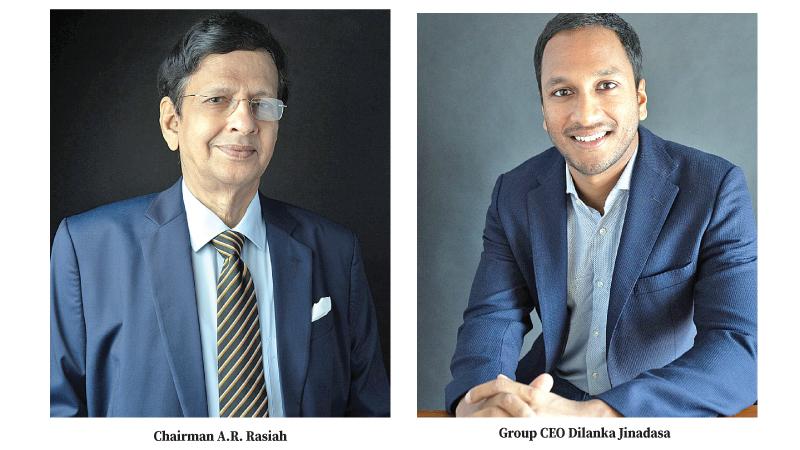 Hela Apparel Holdings PLC recorded a resilient performance in the second quarter of FY 2022/23, with revenue of Rs. 28.2 Bn representing an 88.5% increase compared to the same period of the previous year. While the significant growth was partly driven by the depreciation of the rupee, revenue was 4.7% higher year-on-year in US Dollar terms as the Group's strategic initiativeshelped to offset the softening in consumer demand in its key markets.
The positive trend in the Group's profitability also continued during the second quarter, supported by both the growing top line and improvements in profit margins. Profit-After-Tax increased to Rs. 497 Mn, compared to Rs. 354 Mn in theprevious year. For the first half of the financial year as a whole, revenue grew by 99.3% year-on-year to Rs. 52.6 Bn, while profits stood at Rs. 846 Mn.
"Despite the challenging demand environment, Hela's resilient performance during the second quarter demonstrates the management's agility and the strength of the company's strategic value proposition. These will be important assets in the coming quarters as we seek to navigate the volatile global environment.", said A.R. Rasiah, Chairman of Hela Apparel Holdings.
High rates of inflation and tighter monetary policy are expected tocontinue weighing on consumer demand in Hela's key customer markets in Europe and North America over the coming quarters. That said,the strengthening of new customer relationships and the strong value proposition provided by Hela's recently established manufacturing facility in Egypt are anticipated to be mitigating factors. In addition, the easing of external cost pressures as a resultofreductions in raw material and freight prices over the recent months is expected to support earnings.
"We will continue to remain agile in response to the rapidly evolving operating environment andfocus on strengthening our value proposition and strategic customer relationships," said Dilanka Jinadasa, Group CEO of Hela Apparel Holdings. "There also remains scope for further improvements in profit margins, driven by our ongoing focus on operational excellence across the Group. I'm particularly pleased to see the successful go-live of SAP S/4HANA in our Kidswear cluster during October, which was one of our key IPO objectives and marks a major milestone in Hela's digitalisation journey.
Thisimplementation will support more rapid and data-driven decision making as it's rolled out across the Group in the coming months:",he further added.
Hela Apparel Holdings PLC is a social capital-focused company built on the principles of inclusivity, equality, and climate stability. With over three decades of industry experience, Hela focuses on building strategic partnerships with global brands to provide apparel supply chain solutions with distinctive advantages. The organisation has a global presence with 11 manufacturing facilities across Sri Lanka, Kenya, Ethiopia, and Egypt.