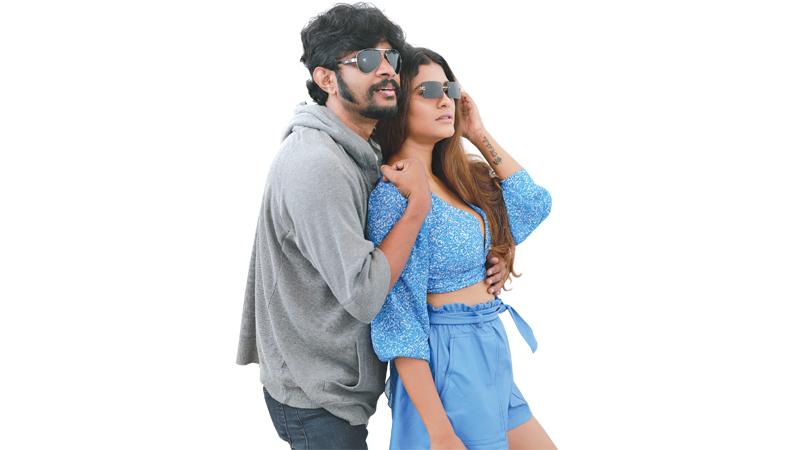 Love stories make us alive ànd keep our hearts beating. Some love stories bring tears to our eyes while most love stories fill our hearts with joy and hopes.
However, cinema opens many windows for us to see love with equanimity. 'Piyabanna Ayeth' directed by Shirley Samarasinghe is such a love story which revolves around a simple yet emotional plot. The film is being shown in theatres these days.
Shirley Samarasinghe, equipped with skills and knowledge Shirley entered the field of cinema as a production manager. He was the production manager of the films 'Pangshu' 'Saya Pethi Kusuma'.
His short film direction titled 'Sky' undoubtedly testifies that his limit is sky. The short film 'Sky' that Shirley made for his diploma course went on to win the State Awards for the Best Production. Proving that the sky is his limit, 'Sky' was shortlisted for many international short film festivals and went on to win the Jury Awards at the Bangalore film festival.
'Piyabanna Ayeth' which belongs to the road movie genre undoubtedly is a novel cinematic experience because you will not take your eyes off the sequences. This film was produced by Udara Palliyaguru for Guththila Films and D Cinema.
Most panoramic and picturesque sceneries captured by the cinematographer Gayan Geethapriya enriches the aesthetic values of this cinematic creation. Like the icing on the cake, playback music too adorns the film.
Credit for the music should go to Nisal Gamage, Ridma Weerawardana and Sachini Katuwela. Music director is Amith Guru.
Speaking of the plot, Shirley said that the film has been based on a very emotional story. "We have featured many picturesque sceneries for the film. This is for all audiences irrespective of age. Anyone can watch this film with family members. The storyline is very emotional and delves deeper into our lives. Our audiences expect good stories when watching a movie. I hope that I have given what they expected."
They have travelled 4,000 kilometres to shoot the film with the intention of capturing attractive sceneries. When asked about shooting the film, Shirley said, "We shot the film during the pandemic. We started our shooting in Tangalle to capture attractive places. Later the film was shot in Kandy, Jaffna, Anuradhapura, Kurunegala and so on. It was challenging for us to avoid passers by wearing face masks. It was not an easy task. But now, I do not think that we can make such a film due to the fuel shortage and the crisis.
Storyline
You might be interested in knowing the storyline of the film. The main roles are played by Kalana Gunasekara and Chamathka Lakmini. As noted by Shirley, Kalana is a talented actor with a better capacity. He had acted in many films recently. Both Kalana and Chamathka are not new to the Silver Screen. Sadisha (Chamathka) hails from a wealthy family background. Her parents force Sadisha to get married in an arranged marriage. She lives in a foreign country.
She returns to Sri Lanka with her husband in order to meet her true love. But unexpected encounter with Nilantha (Kalana ) changes her entire life. The film flows like a poem in such a way that audiences can live with characters.
Message
"Sri Lankans living in foreign countries can watch the movie online via De Cinema.lk website. Our film goers watch Tamil movies and English movies with a great enthusiasm. I want them to watch our Sinhala films as well. Already we have passed the era of terrorism. Now we can see the world from new perspectives. Even the film directors should focus on new themes for their films. These days film directors and producers are making many films. We have to refresh our minds with positive thoughts and happiness," he said.