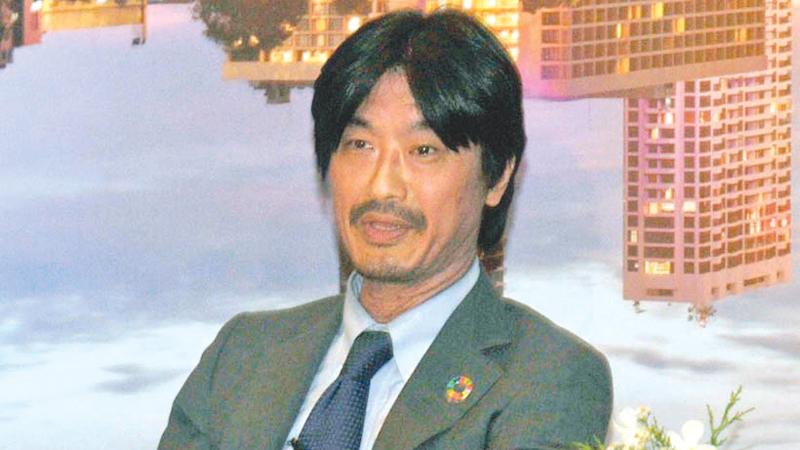 Japan is keen to ink a Free Trade Agreement (FTA) with Sri Lanka to increase bilateral trade between the two countries, said Deputy Head of Mission Embassy of Japan in Sri Lanka Katsuki Kotaro.
"Today there is severe export competition among various countries and Sri Lanka too should 'up' their exports. Hence we encourage the Sri Lankan government to go towards a FTA as it will help increase exports from Sri Lanka," he said.
He was addressing the first ever 'PIMA Strategic Forum' titled "Sri Lanka's turnaround strategies and the role of the international community" organised by the Alumni Association of the Postgraduate Institute of Management (PIMA), at the Shangri-La, Colombo.
Japan is the ninth largest export destination for Sri Lanka's exports with a share of 2%. The top three Lankan exports to Japan are tea (22%), apparel (17%), and seafood (17%).
"Sri Lanka can improve on their exports if more value addition is done for their 'raw material exports' and towards this, Japanese investors are keen at formulating JVs with their local counterparts."
Kotaro also said that due to its geographical location Sri Lanka should also look at maximising its ports and try to play the role of a logistic hub to the region.
"The island should try to create a regional maritime hub allowing goods and services to flow through Sri Lanka."
Japan is the second biggest shareholder after the US in the IMF and he said they will be actively supporting Sri Lanka's debt restructuring process. "On behalf of Sri Lanka which maintains a long-standing good relationship with Japan, we will also be hosting a donor conference which would help Sri Lanka's debt-restricting process," Kotara said.
He said that Japanese investors would look in this direction when Sri Lanka's 'debt situation' and 'business environment' improves. "We also welcome the new legislation that is being drawn up to minimise corruption."
About 80 Japanese enterprises have invested in Sri Lanka in fields such as manufacturing semiconductors, printed circuit boards, safety sensors, ceramic items, cement, apparel, building and repairing ships, hospitality, fabrication and installation of integrated buildings, power sector, tourism sector, infrastructure and logistics. Currently, they have invested about US$ 450 million providing about 13,000 employment opportunities.