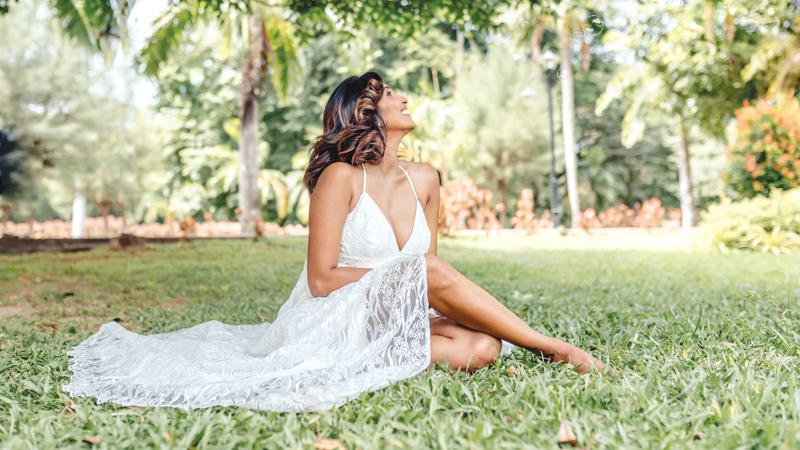 A love of a mother is a powerful blessing and Sheron Nanayakkara Loftus shares her experiences of pregnancy, becoming a mother and post pregnancy. A former prominent media personality who worked as TV and radio host in Sri Lanka and Dubai, and a finalist at the Mrs. Sri Lanka for Mrs. Universe.
Having achieved so much as a model and media person, she works as a real estate consultant, and constantly advocates for mental health awareness. Post pregnancy Sheron is determined to achieve more, while embracing the package of motherhood.
Q: What does pregnancy mean to you?
A: It is most definitely not what I've read about in magazines or seen in movies. I have not had close family or friends who were pregnant so I never really knew from real-life experiences what they were going through.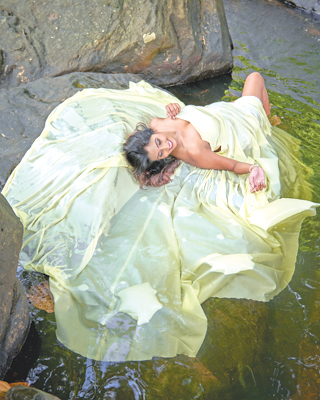 Before I got pregnant, I thought it was all about cravings/amazing glow and embracing the baby bump. My whole perspective changed in February this year when I found out I was pregnant. My experience of pregnancy is that it can be a very painful and lonely journey.
I think there is so much silence around the emotions and feelings a woman goes through from the first time she finds out she's pregnant till delivery. My feelings included a lot of physical pain and emotionally it felt like I was the only one going through it.
I didn't think anyone would understand what I was going through because all I heard was what a beautiful journey it is and how I should embrace it. Yes, it is beautiful to know that you're growing a tiny little human inside you and if a woman can go through this, there's absolutely nothing in this world a woman can't handle.
Q: Could you share your experience and how you have been dealing with it?
A: This journey is different from one to another, and some women even enjoy it which I don't understand but has more power to them. For the first 5 1/2 months I threw up every morning, noon and night, there were times I'd wake up in the middle of the night to throw up.
There was a short period during the second trimester where I was not feeling as bad as I was, but it all came back during the third trimester. I also had tooth issues which were not diagnosed immediately. All very common during pregnancy, however it almost becomes so much worse when you experience it rather than just reading about it.
Q: Did you reach out to support groups and how helpful was it?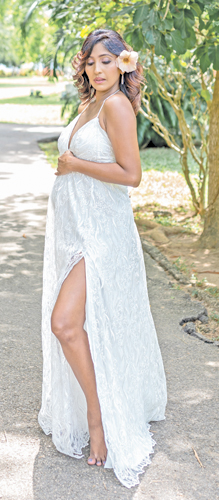 A: I didn't reach out to anyone let alone support groups but come to think of it, it would have been helpful. There were so many times during the last eight months that I felt so alone, I felt like no one else would understand what I was going through.
Pregnancy, especially the first one, represents a powerful psychological event. You go through frequent mood changes, anxiety, fatigue, exhaustion, sleepiness, depressive reactions to the excitement, changes in body appearance, and so much more. Having that support system from your partner, family and society in general play an important role in overcoming stress during pregnancy is crucial.
Q: Besides the grandma tales, what should women know about pregnancy?
A: That it's not all sunshine and roses, although what comes at the end of it will be the most precious gift of all, the journey can be extremely difficult. Make sure you have a very good support system, for the first 3 months, I couldn't even get out of bed, let alone cook.
Getting started on a multivitamin as soon as possible is also very important. Due to various reasons, I've had to do an iron infusion sooner or later you will embrace it, however, pregnancy is learning about the strengths I didn't know I had, it's amazing what our bodies can bare and are capable of, sion as I've been relatively low on it for about five months which resulted in this being so much harder than what it normally would be.
I would also advise that you consult a dentist as soon as you're pregnant as It's also an important part of your pregnancy (prenatal) care. Pregnancy increases the risk of certain dental health problems that can lead to pregnancy complications, like premature birth.
TREAT YOURSELF every chance you get, whatever makes you feel good/beautiful even if it's for five minutes. Lastly, do what's right for you, not what others think is right for you, this is your journey and only you should be able to dictate the terms.
Q: How will it be to balance motherhood and work in the early years?
A: I had to give up on work in April of this year not because I wanted to but because I simply couldn't get myself to work, my body gave me no choice. I have always been career driven and to have stopped working abruptly did affect me quite a bit.
I don't know what it will be like to be a working mom, I already know I won't make a perfect stay-at-home parent. My personality is not the kind that would keep me entertained in closed quarters for prolonged periods. I've always believed a woman should be independent and should always have a source of income.
My mom raised three daughters and ran her own company, that's all I have known growing up, being independent. I'm excited for the next chapter of my life, it's also nerve-wracking for me, it's still the unknown.
I will take all the time I need to get into my new role and when I'm ready, will happily take my new title of a working mom despite all the issues I have faced, I know this will be the best gift I will ever receive and I'm sure all of it will be worthwhile. I'm excited and nervous about the chaos that's going to take over my life in less than a month.