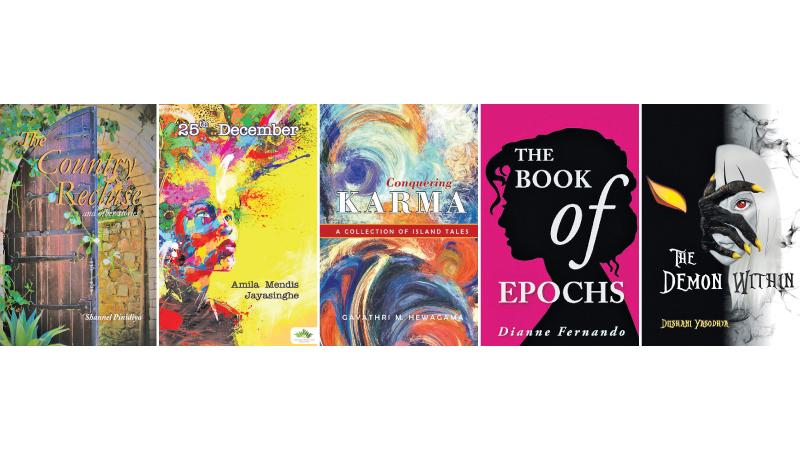 Many book lovers know the excitement of buying and owning a beautiful new book despite the number of unread books that have piled up on the book shelves at home. However, it is important to think about what books that you really should have in your literary bucket list.
This literary month, the Youth Observer thought of suggesting a few books written by aspiring young Sri Lankan authors that should be in your literary bucket list.
Below are five books published by The Jam Fruit Tree publishers. The books have moving and interesting plots that carry a righteous message to its readers. Although the habit of reading is dying in the digitalized world, the reason most writers write is mainly because they have a story to be tell and also they understand the power storytelling possesses. The habit of writing as well as reading eliminates stress, increases happiness and boosts the level of intelligence while stories can change lives as they inspire and open up new perspectives outside our own world.
Let's broaden and enrich the literary horizons this literary month and encourage the habit of reading and writing that is fading away gradually especially among the young generation.
****
The Country Recluse
by Shennel Pinidiya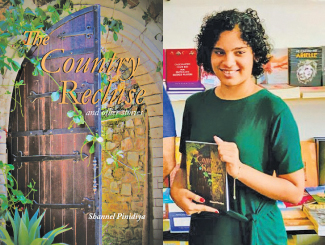 Lady Sybilla Trent has had it rough. With a brother that's knee-deep in Dun territory and a long life ahead in the terrors of London, Billy has had just about enough! Enter an old friend, the Earl of Strafford. the man could just be her saving grace; her one-way ticket to a bumble broth thicker than London ever had the privilege to witness.
****
25th December
by Thilina Mendis Jayasinghe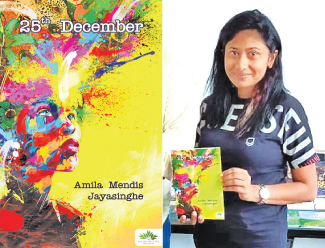 '25th December' is a book versed in the form of poems expressing real suffering and emotions that arose from situations and life experiences of Amila Mendis Jayasinghe. The way she lived, her past, and the challenges she faced and overcame in heart, mind, soul and body were an inspiration. She found a way to craft her feelings into words with meaning and live by them. Why 25th December? – It was the day she breathed her last, and the day she loved the most, the day she would never fail to put up a Christmas tree on her own and ultimately the day she was unable to do so.
This book is a tribute to her dreams. A 'tick!' to one of the items on her 'to-do list', a tribute to "Amila", her life, her goodness and success!
****
Conquering Karma
by Gayathri Hewagama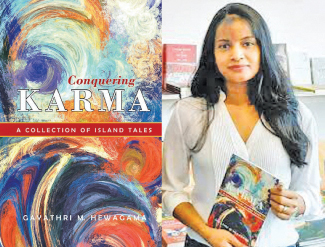 "These exceptionally crafted stories explore life in contemporary Sri Lanka through a sophisticated variety of literary modes, from exquisitely rendered realism to imaginatively allegorical fantasy. These stories are particularly strong in their depiction of women's lives. At times constrained and burdened, at other times launching themselves rebelliously into journeys of self-discovery. The storytelling here is nuanced, shaped by a deep knowledge of a wide range of literary traditions, and yet told in a voice that is freshly personal and individual. They are the work of a true writer." - Joseph Black, Professor of English, University of Massachusetts.
****
The Book of Epochs
by Dianne Fernando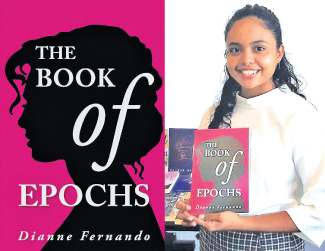 Carol Bennister is a nineteen-year-old black American girl, who grew up in the coal mining colonies of the blue mountain valley of Kentucky. With a burning desire to devour as many books as she could lay her hands on and the dream of one day becoming an author herself, an unexpected opportunity sets Carol off on an adventure that would take her through both the brightest and darkest periods of her life.
Set in nineteenth-century America, at the onset of the American civil war, Bennister's fate tears her away from her family to a wonderful new life... but evil lurks just behind the facade - an evil that threatens her very life.
****
The Demon Within
by Dilshani Yasodhya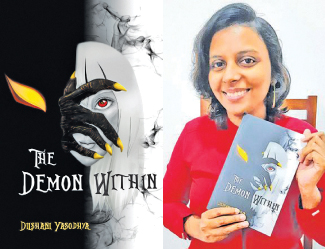 Vanquished in a duel for the throne, the demon Prince, Darius, escapes to the human world as a disembodied soul. In his search for a vessel, destiny draws him to an unexpected host - five-year-old Maya Winters - who agrees to provide him shelter in her vast psyche and promises to build him a new body.
For thirteen years Maya works on her promise with dedication but then things take a dramatic turn when a new and extremely handsome transfer student shows up at school and takes a particular interest in Maya.
Maya does the unthinkable and Darius breaks free and so begins a journey of revenge and redemption, followed closely by Maya's brother Auden and his unexpected companion and demon assassin Vanvalear, on a quest to rescue his sister.
****
Five ways to support young writers
1. Keep it practical. If your young writer is just getting comfortable with their letters, you can begin by getting them involved in day to day writing tasks. Things like writing a grocery list, writing out a recipe, or a thank you card. Not only is this good practice, it demonstrates the real life value of writing. It puts writing into a relatable context and gives them a chance to show off a new skill.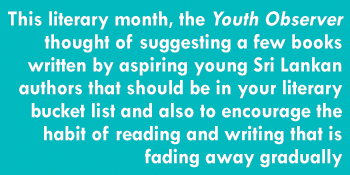 2. Write snail mail. There is nothing like getting a letter in the mail, but also nothing like sending one. Sometimes homework or writing exercises can seem pointless or uninspired. Having a letter correspondence is a great way to show how writing is used to communicate and bring people together. Even the ritual of writing the address, and putting it in the mail makes it special. Getting a response back from a written letter is the perfect kind of reward for a developing writer. This is also a great way to get grandparents or distant relations not so distant.
3. Start a journal. I love journaling for so many reasons. The first is that it is great, low stakes writing practice. Making journaling a part of your day or week, integrates writing into their routine. There are no rules around journaling which can be really liberating for kids starting out. No deadlines, minimum or maximum, and spelling errors are not a problem. Journaling is also wonderful as kids work out thoughts and emotions in a safe place. The fact that your child can have the record of their thoughts and days for years to come is an extra bonus.
4. Make it creative. I'm talking poetry, comics, short stories, anything you can write that comes from your imagination. Work on a writing project together, or start out with some prompts. When a child is engaged in what they are doing they are more open to absorbing new information and learning.
5. Join a community of writers. Writing and sharing with other young writers is a supportive and fun way to make writing enjoyable. It's always fun to share your work with others. Having a social element to writing means you can learn from one another and lean into the pleasure of it. Try a creative writing class or the many online resources available for young writers looking to connect.