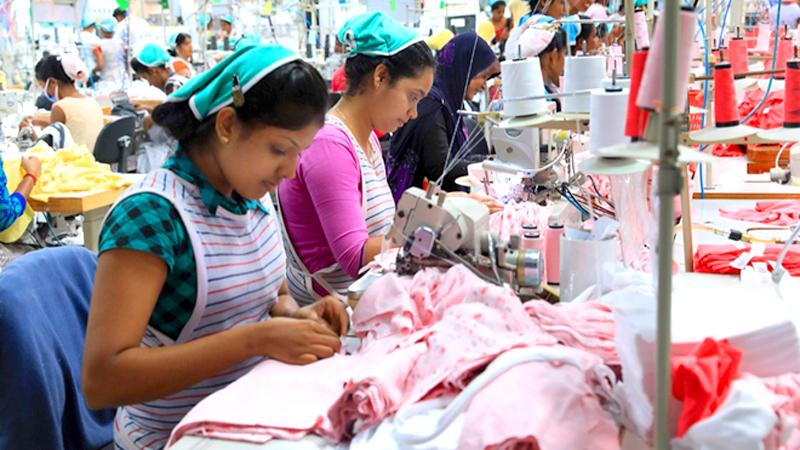 As Sri Lanka struggles with the ongoing economic crisis, the country's trade balance recorded a surplus last July. While this surplus reflects the continued decline in import expenditure, it is also reflective of the contribution the apparel industry continues to make towards Sri Lanka's economic recovery and growth.
At an event organised by the Shippers' Academy last week, in response to a question raised by the Secretary General of the Joint Apparel Association (JAAF), Central Bank Governor Dr. Nandalal Weerasinghe pledged support to the apparel industry and the contribution the industry makes to the economy stating that the government is looking into initiatives to promote and improve Sri Lanka's preferential access to international markets.
Secretary General of JAAF, Yohan Lawrence said trade agreements are essential to sustaining the performance of Sri Lanka's apparel exports. Sri Lanka is to benefit from the UK's new Developing Countries Trading Scheme (DCTS) and the apparel industry has consistently highlighted the importance of retaining GSP+ post-December 2023. The current schemes unfortunately only have a utilisation of around 50% for apparel due to the restrictions on the Rules of Origin on fabric which mean that only fabric from a SAARC country are permitted for cumulation purposes. JAAF has highlighted this constraint and has requested that this aspect be addressed in future iterations of the GSP scheme.
As per the Central Bank Annual Report 2021, of Sri Lanka's industrial exports, textiles and garments amount to 43.5%. Textile and garments export value in the same year amounted to USD 5,435.1 million. The resilience of the apparel industry, along with policy support received by the government amid the prolonged crisis, has enabled the industry to continue this positive start to 2022, while aiding the country's economy.
According to calculations made by the Joint Apparel Association Forum (JAAF), total apparel exports in July 2022 (USD 522.14 million) experienced a 22.4% increase in comparison to July 2021 apparel exports ($425.75 million). Sri Lanka's major apparel export markets - the US, EU and the UK and other countries, recorded an increase of 16.93%, 32.3%, 29.32%, and 15.77%.
The cumulative performance of the apparel industry from January to July 2022 has also demonstrated a positive outlook. Total exports during the seven-month period from January to July 2022 increased by 20.44% compared to the corresponding period of 2021. Overall exports to the US, EU, UK and other countries increased by 27.12%, 14.55%, 18.12%, and 16.64%.
These numbers depict the enormous contribution the apparel industry makes to Sri Lanka's economy in its hour of crisis. The entirely privately owned and operated industry has been resilient in the face of adversity and has emerged successful yet again while ensuring worker welfare and sustenance.
Secretary General of the Joint Apparel Association Forum (JAAF) Yohan Lawrence said, "There is opportunity in a crisis. While celebrating this milestone, Sri Lanka must work towards securing GSP+ post December 2023 and must push for better trade agreements with the EU, US and the UK that suit Sri Lanka's realities, while looking for opportunities in countries like China and India, working on a framework to ensure compliance with global trade legislation."