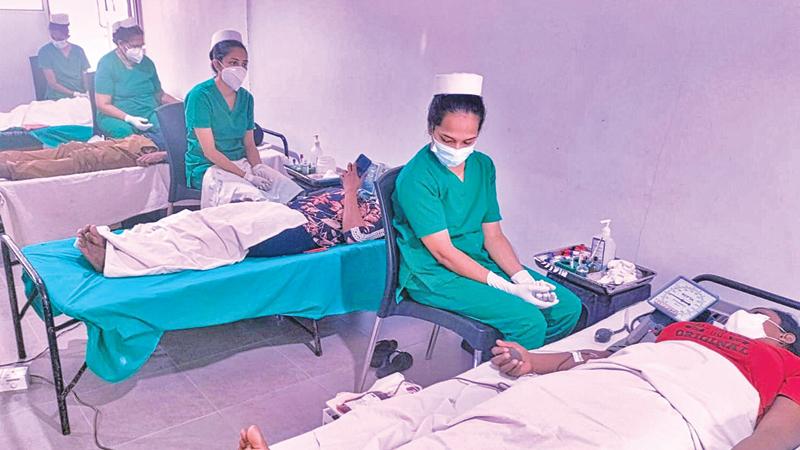 The Welfare Committee of Ideal Motors hosted a blood donation campaign recently to support critically ill patients return to good health.
The program at the Ideal Motors Central Workshop at Ratmalana marked the inauguration of Ideal Motors and Founder's Day, the birthday of Nalin Welgama, the company's Founder Chairman which fell on September 5.
The Ideal Motors Welfare Committee and staff coordinated the campaign for the seventh consecutive year.
During the past few years, the company's Welfare Committee has engaged in a range of social service initiatives.
Among these programs included the donation of washing machines and waste bins to the Base Hospital Mulleriyawa. The equipment was presented by Chairman Nalin Welgama.
Six laptops were presented to the Cardiology Unit of the Colombo National Hospital, to record patients' data. Ideal Motors also provided the Ministry of Health with a stock of personal protective clothing and accessories needed for health service frontline staff.
Company personnel handed over the items to Ministry officials at the Gangarama Temple in Colombo. A fully equipped ambulance was also handed over to the Madura Vithana Foundation. Several other commendable social welfare programs have also been undertaken by the Company such as implementing a drinking water project for 1,500 affected families in the Namalpura area in the Anuradhapura district.