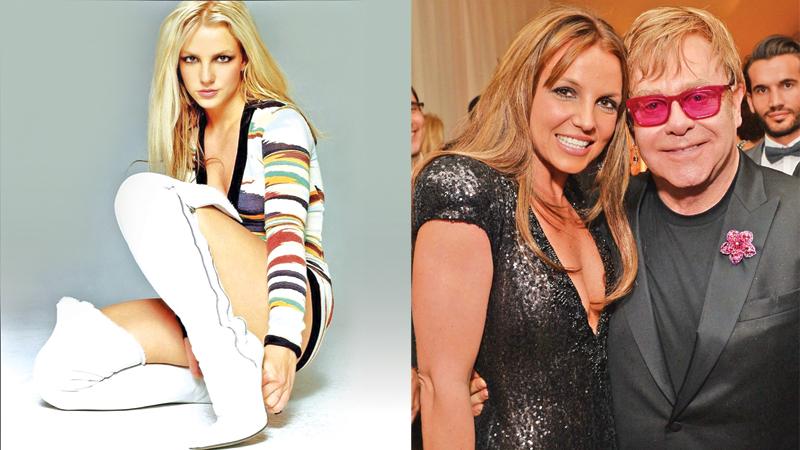 Growing up in McComb, Mississippi as the second child of James Parnell Spears and Lynne Irene Bridges, Britney Spears rose to fame as the Princess of Pop. Her fame skyrocketed to stardom swifter than the moon's sphere. Born on December 2, 1981, Spears became a pop icon. Though none of her relatives hailed from an artistic background, Britney Spears was gifted with God-given talent.
Pop icon
At the age of three, Spears began to attend a dance academy in her hometown of Kentwood, Louisiana and she was selected to perform as a solo artiste at the annual recital.
At the age of five Spears unfurled the sails for a new musical journey by making her local stage debut at her kindergarten graduation, singing the song titled "What Child Is This?"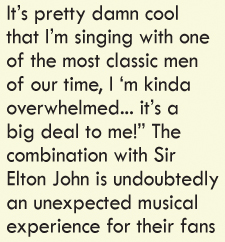 During her childhood, she also had followed gymnastics and voice training programs and participated in many state-level competitions and children's talent shows. Spears attended Béla Károlyi's training camp to master gymnastic skills.
When asked about her ambition, she had said, "I was in my own world, I found out what I'm supposed to do at an early age".
At the age of eight, Spears together with her mother Lynne had traveled to Atlanta, Georgia to attend an audition for the 1990's revival of The Mickey Mouse Club. Unfortunately or fortunately, the casting director Matt Casella had rejected her because she was too young.
He introduced her to Nancy Carson, a New York City talent agent. Impressed with Spears's singing, Nancy Carson suggested to enroll her at the Professional Performing Arts School. Spears was hired for her first professional role for a musical creation. She also appeared as a contestant on the popular television show Star Search and was cast in a number of commercials.
She was also cast in The Mickey Mouse Club with Christina Aguilera, Justin Timberlake, Ryan Gosling, and Keri Russell. However, the show was canceled in 1994 and she returned to Mississippi and enrolled at McComb's Parklane Academy. She had built a good friendship with most of her classmates.
In June 1997, Spears wanted to join the female pop group and met the manager Lou Pearlman. Lynne asked family friend and entertainment lawyer Larry Rudolph for his opinion and submitted a tape of Spears singing over a Whitney Houston karaoke song along with some pictures. He sent Spears an unused song by Toni Braxton; she rehearsed for a week and recorded her vocals in a studio.
Surprisingly, what happened there was unexpected. Those who failed to realise Spears's talent rejected her, saying that audiences wanted pop bands such as the Backstreet Boys and the Spice Girls. "There wasn't going to be another Madonna, another Debbie Gibson, or another Tiffany. They only want pop bands."
Two weeks later, executives from Jive Records called Rudolph. Senior vice president of A&R Jeff Fenster said about Spears's audition thus, "It's very rare to hear someone that age who can deliver emotional content and commercial appeal. For any artist, the motivation — the 'eye of the tiger' — is extremely important. And Britney had that."
Later on, Spears decided to work with producer Eric Foster White for a month; it is reported that he had shaped her voice from "lower and less poppy" delivery to "distinctively, unmistakably Britney". On hearing the recorded material, president Clive Calder ordered a full album. Spears had originally envisioned "Sheryl Crow music, but younger; more adult contemporary".
Achievements
Thanks to her talent, she won awards including Grammy Award; fifteen Guinness World Records; six MTV Video Music Awards, the Michael Jackson Video Vanguard Award; seven Billboard Music Awards, the Millennium Award, Radio Disney Icon Award; the GLAAD Media Awards Vanguard Award and a star on the Hollywood Walk of Fame. Without a shadow of doubt, she had blazed a name for herself as an unparalleled pop icon in pop culture by releasing the best selling album.
Her name was shortlisted for the Guinness World Records for the album. The most amazing fact is that when she released the album, she was only a teenager. It was "Baby One More Time" of which over thirteen million copies were sold in the United States.
Melissa Ruggieri of the Richmond Times-Dispatch noted thus, "She's also marked for being the best-selling teenage artist. Before she turned 20 in 2001, Spears had sold over 37 million albums worldwide."
According to the BBC, Spears has sold over 100 million records worldwide. She is one of the best-selling music artists of all time. And also, she has sold more than 70 million records in the United States, including 36.9 million digital singles and 33.6 million digital albums.
Recognized as the best-selling female albums artist of the 2000s, she reigned supreme in pop culture. It is said that she is among the few artists in history to have started a number-one single and a number-one studio album in the US during three decades.
An unimaginable experience
Do you know that Elton John was knighted by Queen Elizabeth II at Buckingham Palace? He was awarded the title of Knight Bachelor for his yeoman services to music. In an interview Spears said that singing a duet with Sir Elton was an unimaginable experience.
"It's pretty damn cool that I'm singing with one of the most classic men of our time, I 'm kinda overwhelmed... it's a big deal to me!" The combination with Sir Elton John is undoubtedly an unexpected musical experience for their fans. Speaking of the song; Sir Elton's three classic hits - 'Tiny Dancer', 'The One' and 'Don't Go Breaking My Heart' - over a summer-fresh club beat had been incorporated.
Being a sensitive hearted soul, Elton John does not think twice to lend a helping hand to budding musicians as well. All in all, the song 'Hold Me Closer' adorned with Elton's and Spears' voices soars up to the air, echoing in billions of ears.