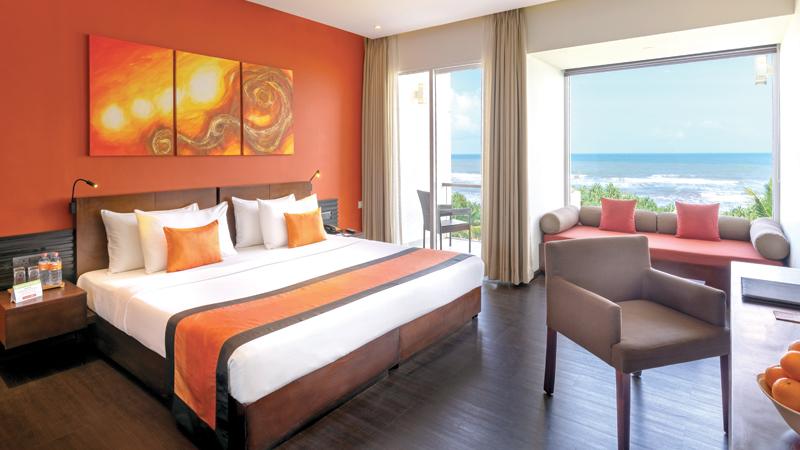 Citrus Leisure's properties, Citrus Waskaduwa and Citrus Hikkaduwa, recently launched a special free shuttle service for guests, to and from the closest train stations, to provide a novel and exciting, hassle-free travel experience, which makes it easier to access the properties.
While the initiative was launched on July 4, in response to the difficulties guests are facing in travelling to Citrus properties, as a result of the ongoing fuel shortage, guests have been delighted with the whole train ride experience and the convenience of not having to drive themselves from Colombo or having to find hired transport. Thus, there is no reason for guests to hold back on their travel plans due to the fuel shortage. This is an ideal opportunity and arrangement for families looking for midweek & weekend getaways, and staff of companies looking for outing opportunities.
Guests travelling to Citrus Waskaduwa can hop off at Train Halt 01 in Waskaduwa and guests travelling to Citrus Hikkaduwa can disembark at the Hikkaduwa train station. From there, they can enjoy the convenience and comfort of being transported to their respective hotels in a special transport arranged for them by the hotel.
Upon the completion of their stay at Citrus Waskaduwa or Citrus Hikkaduwa, guests will once again be provided with a free shuttle service to catch their train back to Colombo and enjoy one more run along the coast before arriving in Colombo, rested and relaxed.
CEO of Citrus Leisure PLC, Chandana Talwatte said, "In the true Citrus spirit of going as many extra miles as necessary for the satisfaction of our guests, we decided to launch this free service to not only help our guests amidst the fuel crisis, but also to deliver a novel experience.
"Our free shuttle service, and the whole train journey experience has been a resounding success, and guests are thrilled. Many have even said that they will opt for a train ride even once things are back to normal as it is so enjoyable and relaxing," he said.
Taking the present circumstances into consideration, Citrus Leisure is also considering launching a coach shuttle service for groups of minimum 10 to maximum of 15, for a nominal fee, from Colombo to Citrus Waskaduwa.
This service too seeks to help guests enjoy a hassle-free journey to and from the hotel, as they enjoy a relaxing holiday.