Amanda Byness , born on 3 April 1986 in California ,started her career as a child actress with the Nickelodeon sketch comedy series All That (1996–2000).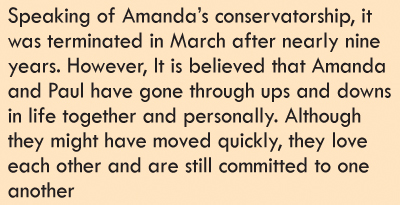 Both Amanda Bynes and Paul Michael who started dating in late 2019had to break uptwo weeks after the news that they had called off their engagement. It is said that although the couple had to cancel their engagement for the second time, both had a committed relationship. Both of them were together working throughout the tough times.
As revealed by reporters, obstacles including public pressure and the coronavirus pandemic had prevented them from tying the knot. Amanda and Paul had been together for a couple of months when the 'What a Girl Wants star' announced their engagement in a Valentine's Day post shared on Instagram. The photo had featured her silver ring and his gold band, Amanda referred to Paul as the "love of her life."
Speaking of Amanda's conservatorship, it was terminated in March after nearly nine years. However, It is believed that Amanda and Paul have gone through ups and downs in life together and personally. Although they might have moved quickly, they love each other and are still committed to one another.
Quarrel with Paul
As noted by Amanda's lawyer, David Esquibias, both Amanda and Paul had an argument on Wednesday evening. Later , Amanda left her home in which Paul has been residing for her safety before the situation escalated. Surprisingly, when the police arrived, she was not there. In the wake of the incident, Amanda had issued a public apology to Paul. "I thought Paul relapsed, but I was wrong. He drug tested for me from a drug test kit I bought from CVS. The drug test was negative for all substances. Paul and I are staying together. I am so sorry for the confusion I caused."