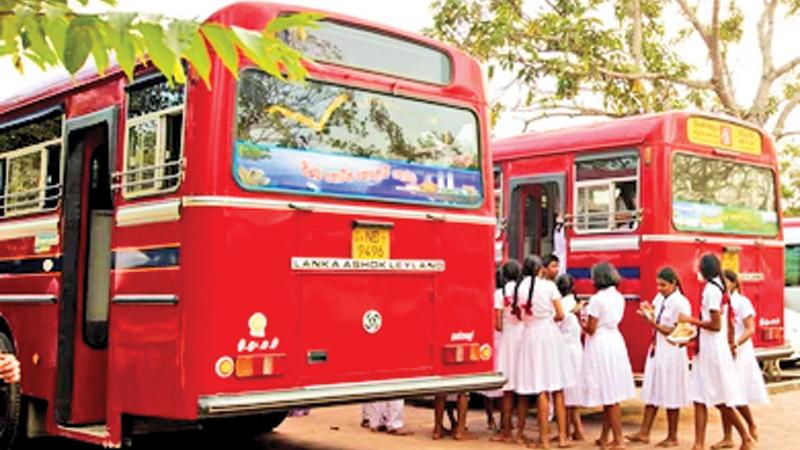 A new bus service named 'School Service' will commence from August 1 and these buses will operate two turns per day displaying the relevant names of the schools on the name boards. The Chairman of the Private Bus Owners' Association Gemunu Wijeratne has agreed to provide these buses and the teachers and the students can use this transport service without much difficulty from August 1.
A discussion about the provision of transport facilities to the children to attend schools without much difficulty was held at the Ministry of Education on July 26 (Tuesday) with the participation of the Minister of Education Dr. Susil Premajayantha, leader and Chairman of the Sri Lanka Transport Board Kingsley Ranawaka, Chairman of Lanka Private Bus Owners Association Gemunu Wijeratne, Sales Manager of the Petroleum Corporation S.M.C.P. Samarakoon and the Chairman of All Island School Children Transport Association L. Malsri De Silva.
The Petroleum Corporation and the Transport Board have expressed their consent to provide fuel for school vans and buses from the nearest depot without any difficulty according to a proper method and to provide facilities necessary for it.
Accordingly, the quantity of fuel will be issued by the depots under a proper management twice a week on Wednesday and Saturday.
This new arrangement prepared for providing fuel conveniently has been praised by the associations of bus operators and it was agreed at this occasion to extend their support for this program.