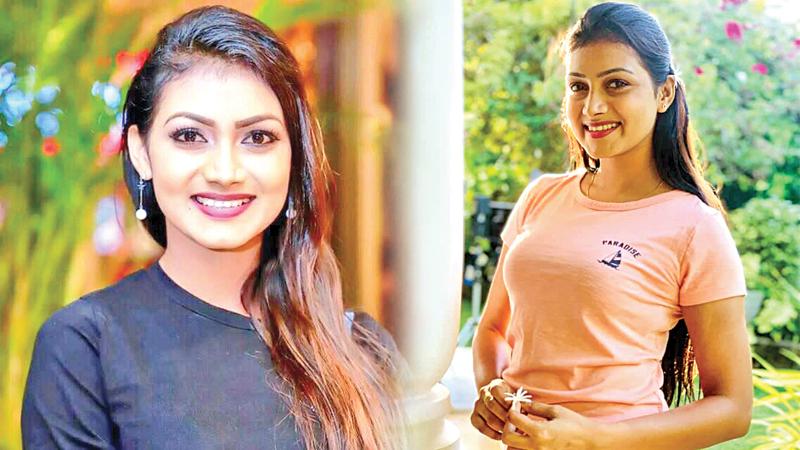 "Everything in this world undergoes transformation and we are adapting ourselves to new changes. In the past it was so, in the future it will be so,and now too at present it is so. I am optimistic and want others to be optimistic," said Chathu Rajapaksha articulating her vision.
Chathu who started her acting life with the support of Anura Jayasekara has gone far in the acting field. Born in Badulla she studied at Nannapurawa college, Monaragala." I was born in Badulla but currently I am staying in Piliyandala. Speaking of my acting life, a big thank should go to Anura Jayasekara who opened the doors for me to enter this field. " she said.
Acting
Asked about Chathu's acting, she said that she was a self-taught actress. "I did not study acting as a subject at school. I worked at a private company for several years and entered the acting journey with the help of Anura Jayasekara. That is how I received an opportunity to play a role in 'Patak Nethi Adarayak' directed by Sivadasan Vyramuthu," said Chathu.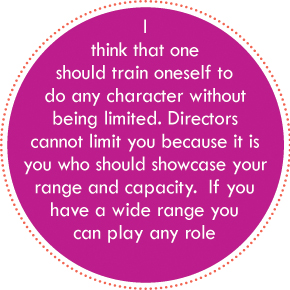 Later, unexpectedly, she came under the spotlight by performing in the Sirasa Film Star. Let's ask Chathu about her achievements. "I participated in the Sirasa Film Star and won three awards, the Most Beautiful Actress Award, the Most Fighting Actress Award and the award for the first Runner Up. Later, I worked as a news presenter at Sirasa for five years."
Her secret is that she absorbed things from her personal life to build the character. "I cannot forget my personal life when I am on the set but I can do the character by absorbing my personal life. In addition, she has acted in 'Adaraye Gindara', 'Colombo Awa', 'Katu Pichcha', 'Bandana', 'Aya', 'Salmal Aramaya', 'Gangana Piyawara' (ITN) and 'Race Two' (Siyatha TV)
She always enhances her sensitivity in order to portray inner emotions through her facial expressions so that the viewers can empathize with her role. One best example for this is the teledrama titled 'Aya' in which she plays the main role.
"Speaking of characters, any actor or actress needs the support from other actors and actresses to perform in the teledrama. Acting is not a one man job, but a team work. All the characters are interrelated with each other. If one fails,the entire product will be thrown away by the viewers," said Chathu.
We can discuss the films in which Chathu has acted. For example, 'Kidnap' and 'The Game'. When asked about 'The Game' she said, "Suranga de Alwis who directed 'Kidnap' invited me to do the main role in 'The Game'. I thank him for giving me this golden opportunity for playing a main role in the film. Speaking of my character, I had to work with many veterans in the Lankan cinema like Ranjan Ramanayake. In this film I am playing the role of his sister. It was a new experience for me. Suranga de Alwis told me that he is confident about my talents."
Most Challenging
Except for all teledramas, the most challenging one was 'Bandana' in which she has played two roles, Bandana and Lakmini.
"An actor or an actress should be able to play any character. Lakmini is close to my real life because I live a simple life. 'Bandana' is very different from Lakmini because she is too sensitive. When you are doing two characters in a film or a teledrama, you have to adapt yourself to your character. Not only your makeup but also your costumes, even the delivery of dialogues. I think that one should train oneself to do any character without being limited. Directors cannot limit you because it is you who should showcase your range and capacity. If you have a wide range you can play any role," said Chathu with confidence.
Chathu Rajapakshe is generous to others and does not ignore budding artistes. She willingly helps budding artistes to improve. In addition, we cannot skip the story behind the Bandana teledrama.
"Buddhini is the producer of 'Bandana' and she was looking for a girl for the character. Surprisingly, one of the Swarnavahini presenters Rangana recommended me for the teledrama. That is how I got the opportunity to play two roles in Bandana which was directed by Thrishula Deepa Thambawita," she said.
Chathu though known as an actress, has studied the field of modelling as a subject. "Even though I have studied modelling as a subject, I have not participated in pageants," said Chathu.
Facebook
It is evident that most facebook users can be seen criticizing artistes in a rude manner. Asked about Chathu's take on this, she said that people are entitled to freedom of speech. Therefore, any person has a right to articulate his opinions without the fear of censorship, retaliation and legel sanction.
"You might have different opinions but those who have far different views cannot sling mud at others." Except for that, Chathu shares her ideas about her role models. "I have an interest in Deepika Padukone and Korean actresses. Most of the time, I love to watch Korean films and teleseries. Therefore, I can learn acting by watching such Korean films. I think that I am influenced by Korean actresses," said Chathu.
Diversity in teledramas
"I think that those interested in mega teledramas still love to watch mega tele series. Therefore there must be mega teleseries as well. In other countries we can see a better combination of all styles. They have captured picturesque sceneries, attractive colours and designs for their cinematic creations. That is why we love Hindi film and teledramas. In Sri Lanka too there must be such a diversity," Chathu stressed.
Eventually, she remembered her parents and her husband for their continuous support. "My special thanks go to my parents, my husband Darshana De Costha and Anura Jayasekara. I thank everyone who supported me."
Message
"Acting is a vast subject. If you are talented, there are many opportunities for you. Be honest and achieve your goal with dedication," she said.