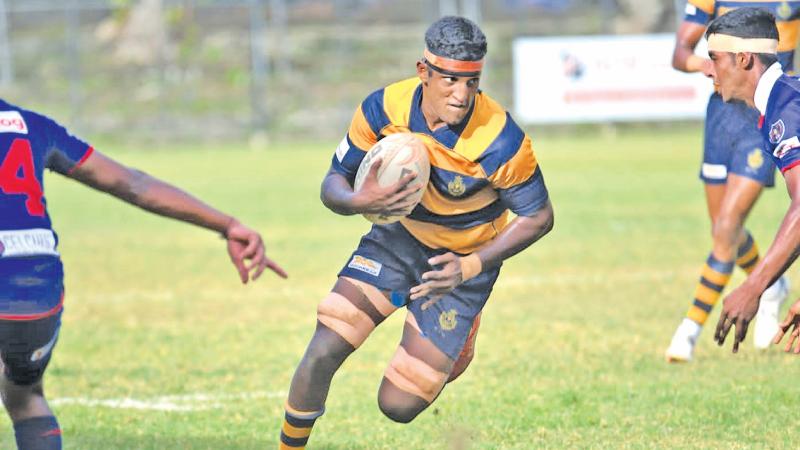 Royal College routed a jaded Kingswood College side by 53 points (8 tries, 5 conversions, a penalty) to nil in their Dialog inter school League rugby encounter played at the Royal Complex yesterday.
Royal used their heavy forwards to good use to make the breaks and scored almost at will.
The Kingswood defence was not effective to stop the marauding Royal forwards combined by the three-quarters who enjoyed their game going through to make the openings for their team to pile on the points.
They scored as many as five tries and a penalty in the first half to mount a score of 33 points. Yahiya kicked over a penalty and two conversions during this time
The tries were scored by Pasindu Heshan (3), Navin Perera and Adikaram. The second half too saw Royal dominate the game with some clean handling and passing the ball to completely dominate proceedings.
Kingswood lacked ideas as well and all they did when they got possession was to kick it away knowing well that they will not be able to pierce the Royal defence.
Royal opened scoring in the second minute of the second half through Raheel Wijesekera and Yahiya made the conversion.
Thereafter Supun Gamlath and Hesanaka Higgoda scored the tries in this half. Yahiya converted these tries to give Royal a comprehensive win by 53 points to nil.
Weranga refereed the game.