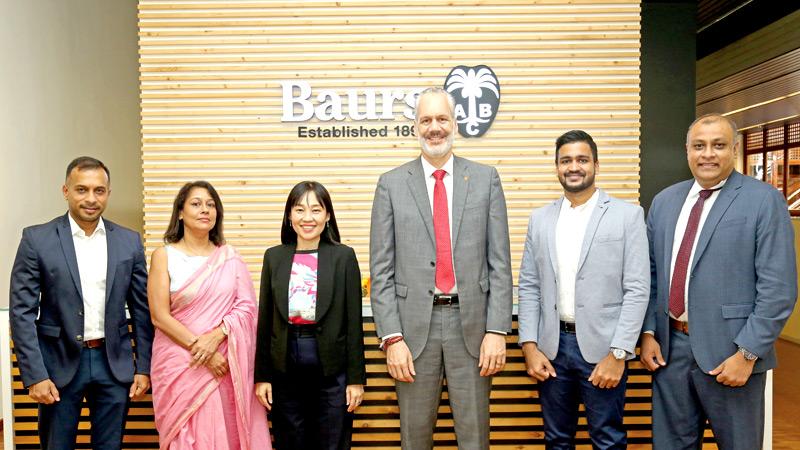 A. Baur & Co. (Pvt) Ltd (Baurs), one of the pioneers in the agriculture industry and a diversified business group in Sri Lanka has expanded its partnership with Microsoft to further its digital transformation objectives.
Baurs, which migrated to Office 365 in 2018 and embraced Microsoft Azure's trusted cloud platform in 2020 — will migrate its IT infrastructure and SAP mission-critical systems to Azure for maximum cost savings, and gain agility and uptime.
As part of its modernisation and cloud-first strategy, Baurs wanted to move its SAP workloads from data centres to a scalable public cloud environment to use its data, lower costs, simplify its IT estate, and support new services more effectively. The organisation worked with the Microsoft partner ecosystem to implement a vast and complex migration to Microsoft's Azure cloud platform.
"We are pleased to expand our partnership with Microsoft," said  Director, Information Technology, Baurs, Anoja Basnayake. "With Microsoft's trusted cloud and services, we can maximise the power of the cloud to extract intelligent, actionable insights which will inform our decision-making, optimise our operations, and transform the way we deliver our services. We were also able to lower our reliance on data centers and reduce the costs associated with physical spaces."
With the cloud solution, Baurs can identify and resolve issues as soon as they arise and address them quickly before any major impact is felt by users who rely on its critical services. As a result of this migration, Baurs is now well positioned to leverage the projects' design, migration and deployment patterns, and processes for future migrations. 
Country Manager, Microsoft Sri Lanka and the Maldives, Harsha Randeny said, "With the exponential growth in data, businesses need highly secure trusted solutions that enable their business leaders to leverage the power of data at scale for better operations and decision-making. 
"With the Azure platform and its AI capabilities, we will combine the power of data and the expansive reach of Baurs' world-class solutions to empower people to achieve more. Our renewed partnership will also help accelerate the industry's cloud-based digital transformation and use of data migration and help Sri Lanka's continued success globally, leading to greater economic and societal prosperity," he said.
Microsoft and Baur›s will also explore innovative technology solutions that will support consumers in industries such as Agri, Healthcare and ecosystem partners. Microsoft Azure AI and cognitive capabilities can also extend to automate administrative and predictive processes and reduce waste through co-innovation with Baur›s' deep community presence and diverse expertise.
A. Baur & Co. (Pvt.) Ltd. is a 125-year-old company, established in 1897 in Colombo, by Swiss National Alfred Baur. Baurs, as the company is commonly known, employs over 800 people and is active in various industries.