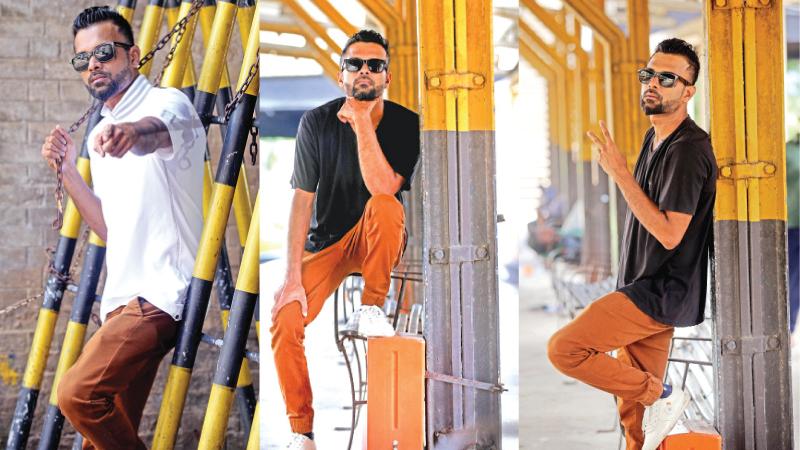 By the time he was in his late twenties, visionary rapper Samith Gomez, had founded the most innovative music group Drill Team that was initially formed by ambitious music trio Asanka, Hasanka and Sasanka. Having a similar taste in music, they ganged up against the conservative norms of society and expressed their vision through their favourite genre of rap music.
Now 35, Samith who grew up in Colombo and a student of Isipathana College, Colombo, has released multiple solos under the Drill Team label, both lyrically and sonically adventurous. Ahead of his next album, he sat down with Youth Observer, to talk about his adventurous musical journey and most importantly why happy music is harder for him.
"I'm just into expressing myself. I got different mediums, some of which are song writing, rapping, singing," Samith says. As he explains his process of creating music which is quite a surreal experience, like painting a picture with words.
"At times I switch between languages, but that's just how it all goes off in my head, I guess. I'm representing myself, for a certain breed, if it's give and take then I guess I'll teach as I learn," he says.
Rap music is more than a music genre; it is a culture that has shaped the world since the 1980s. Its influence has spread across the world, impacting politics and media culture.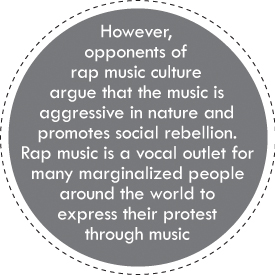 Speaking about the evolution of Rap music, Samith emphasized the fact that Rap music has had an overwhelming influence on the Black community especially in America. The main reason for his attraction towards this amazing music genre is the enormous freedom it brings for an artist.
"It is more than music; it's a full and vibrant culture. I like this genre because I believe it has no rules. It allowed me to offload. The creative moment of putting words together to create a mood you never thought you needed. Specific sounds that trigger different feelings. Stories that can explain my journey. Stories that share my experiences," he added.
Since the 1980s, Rap music has influenced and uplifted the black community around the world, speaking up for generations and providing a voice to marginalized populations.
However, opponents of rap music culture argue that the music is aggressive in nature and promotes social rebellion. Rap music is a vocal outlet for many marginalized people around the world to express their protest through music. Likewise, Rap music has provided a platform for rap artists to express their opinions about society, the government, and criticize the wrongdoing of society.
"Even though since its birth, rap music is especially crucial to the Black community in the world, if people opposed to Rap music tried to embrace the culture rather than attack the culture, it would benefit society as a whole," Samith added.
Samith always puts his thousand percent authentic self into his work of art, so that it's providing some sort of a voice for someone who needs it. He knows that there's always going to be someone out there that can relate to a random feeling he shares through his art. "So I'm definitely aware of the responsibility when I'm making stuff, but I feel like in order to really help people, I have to focus on what I'm feeling that day, and what the work means to me, and what my emotion means to the work and how those two things go together, to help paint that bigger picture," Samith says lyrically.
Samith finds the music he grew up on had a lot of pain and heartbreak as well as a lot of love and romance. Besides music, poetry and meaningful lyrics is also an area he likes to indulge in. Samith feels it allows the receiver to solely focus on the words and taking the message he has intended to give out. Samith speaks openly about a lot of societal issues and he believes that meaningful words are one of the powerful tools for expression that can raise awareness about various unspoken issues in society.
"What good is it with me having a voice or a talent and not using it for the things that matter and are close to me?"Samith questioned. "I think it's a requirement for any artist to stand true and use their platform to show what they represent because awareness is everything."
****
Drill Team: The team of lyrical assassins
The Sri Lankan Sinhala Rap scene since its inception has seen many rap outfits and groups, but no one was ever expecting the team of lyrical assassins that were slowly rising from Malabe 2007 onwards. What started out as seven children and a constant kick for spitting rhymes, soon turned into mixtapes and more members backed by indie videos soon garnered its own following and then later elevated its status to a cult, with more incredible releases that were nothing short of sonic snapshots o the times and realities, from early that decade.
From 'Duppatha-Mixtape', 'Sathura – Mixtape', 'Zorro – Mixtape' during their early years, then later the heavy duty and well-received '2-13-The CypherII'. In 2014 they dropped the biggest single of their career. Spanning over eight minutes, featuring most of their crew, and with vocals by Sanuka was 'Deviyange Bare'. They were nominated in 5 categories at the Derana Music Video Awards 2014 and bagged three awards that same night for Best Sri Lankan Hip Hop Video, Best Cinematography and For Best Rap performance. They currently have two albums and one EP under their belt.
'Naraa Sandeshaya' the album that dropped in 2020 became their first Sinhala Rap album to hit number 1 in 2 consecutive iTunes charts –All genre and Hip-Hop and Rap chart recognized by the greats Sunil Ariyaratne to one of their biggest musical influences, Tech N9ne and various music scenes and their peers.
Drill Team members: Asanka, Hasanka, Sasanka, Hyum, Pathum, Minol, Samith, Dinesh, Bhanuka, Praneeth, Vimukthi