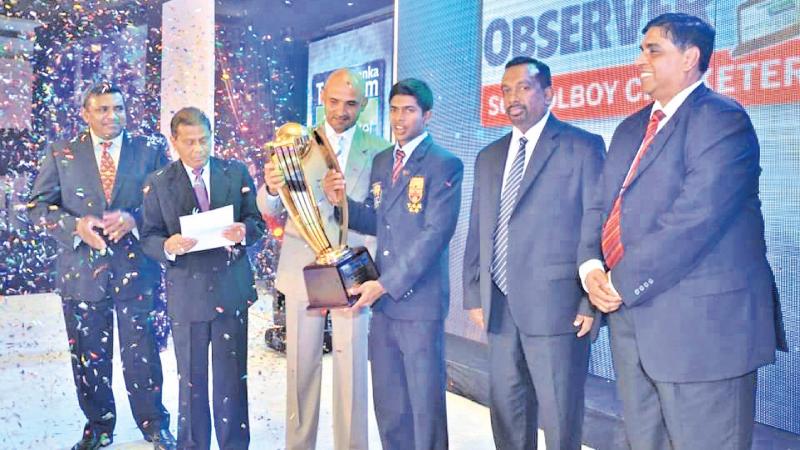 The inter-school Under-19 First X1 cricket season is reaching an interesting stage with the big matches about to start. Although the big match season is customarily held in March every year, the age old customs went for a six with the Covid-19 pandemic.
Soon after the Battle of the Blues big match between Royal and S. Thomas' in mid-March in 2020, not only all sports but all day to day activities of the entire world were curtailed.
Most big matches last year were not played though a few matches including the Battle of the Blues were played but several months behind the schedule. Hence, the more than a century old custom of having March as the big match month took a back seat.

Ratnaweli Balika captain Vishmi Gunaratne, who made a record 417 not out against Jayasiripura KV a fortnight ago, was once again in fine form as she made an unbeaten 125 in 92 balls with 15 fours and 2 sixes.
Her superb innings helped Ratnaweli to a 66-run win over Anula Vidyalaya Nugegoda in the final to become the inter-school girls under-19 champions at Bloomfield ground last Wednesday.
The 16-year-old opener Gunaratne's magnificent century boosted her team to make 199 for 5 wickets in their 30 overs. In reply, Anula was shot out for 133 in 29.3 overs.
Devapathiraja Ratgama defeated Wadduwa Central by 54 runs in their third place play-off match.
Vishmi Gunaratne is already in the national team at the tender age of 16 years but is unfortunately skipping the forthcoming Pakistan tour as she is facing the GCE O/L exam.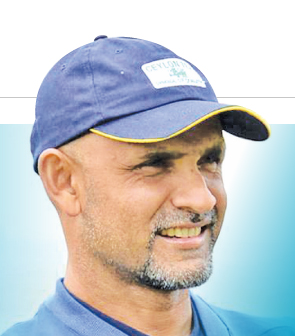 Almost all schoolboys and girls consider the Observer-Mobitel School Cricketers of the Year title as an unofficial guarantee for them to sport the Sri Lanka cap.
Among the many who believe that this was so was former Sri Lanka captain and ex-national coach Marvan Atapattu who feels that the Observer Schoolboy Cricketer title he won in 1990 was a like a 'certificate or a guarantee' that he would play for Sri Lanka with more commitment.
Atapattu, in a recent interview with the Sunday Observer said that he considered winning of the Observer Schoolboy Cricketer title to be a turning point in his career that transformed him from school cricket to international cricket.
"At the time I had been performing well and scoring consistently for Ananda College as a schoolboy cricketer and many considered me as a future Sri Lanka prospect. Although I too had felt that way that I had a chance, there was no guarantee," he said.
Atapattu said his crowning glory as the Observer Schoolboy Cricketer of the Year 1991 gave him an assurance that he would play for Sri Lanka.
"In the past, all those players who had won the Observer Schoolboy Cricketer of the Year title before me had gone on to play for Sri Lanka with distinction. Hence, when I won the title, I too knew that I could join that select band, provided I work hard," Atapattu recalled.
"I was always considered to be a prospect to play for Sri Lanka, and a source of encouragement that gave me tremendous inspiration was winning the schoolboy cricketer title. Hence, I worked harder, dedicated myself to achieve that goal. I finally made it to the Sri Lanka team shortly after winning the Observer Schoolboy Cricketer of the Year title," the 51-year-old ex-Sri Lanka opener said.
Only a few months after winning the Observer Schoolboy Cricketer of the Year, young Atapattu was selected to make his Test debut against India in the one-off Test in Chandigarh on November 23, 1990.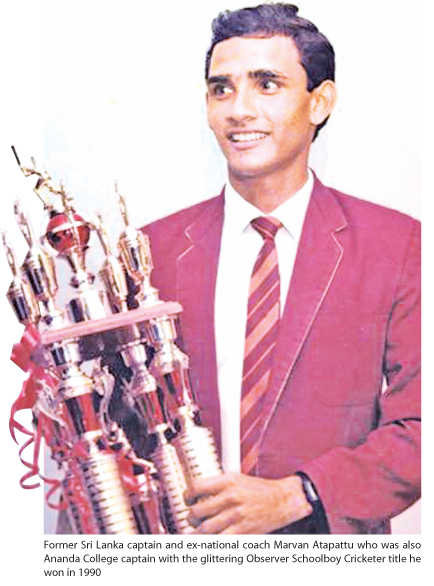 However, it was an inauspicious Test debut for young Atapattu. In reply to India's first innings total of 288 all out, Sri Lanka were bowled out for 82. There were five Sri Lankan batsmen who were out for 'ducks' in the first innings - Hashan Tillakaratne, Rumesh Ratnayake, Greame Labrooy, Jayananda Warnaweera and debutant Atapattu.
Sri Lanka, made to follow-on, were bowled out for 198 runs in the second essay – once again with five batsmen failing to open their account– Asanka Gurusinha, Rumesh Ratnayake, Labrooy, Warnaweera and Atapattu.
Despite his failure in the first three Tests of his career, there was no stopping him when he finally found his natural form and rhythm to reach the highest level. Playing in 90 Tests for Sri Lanka, Atapattu aggregated 5,502 runs at an average of 39.02. His Test career was decorated with 16 centuries, including six double tons and 17 fifties with a career best Test innings of 249.
Atapattu feels that unwanted competition and pressure to win matches at any cost has prevented schools from producing talented players to feed the national pool.
"It is evident that most school teams go all out to win matches, rather than targeting to produce top cricketers who could play for Sri Lanka. In an inter-school match, or at any level of competition for that matter, one team has to win. But that does not necessarily mean that the standard of that particular school team has improved. What is important for a school is the number of players they produce to play for Sri Lanka," the veteran opener said.
Atapattu sees a vast gap between present day school cricket and international level, compared to his school days. "You can hardly identify a schoolboy cricketer and predict that he would play for Sri Lanka," he said.
Atapattu does not find fault with players but says that improper guidance and coaching that the players are forced to undergo and pressurized by undue competition to win matches at any cost, have killed young talent.
"It is wrong to put the blame on players but the blame must be put on the wrong guidance and coaching they have received. Old boys, principals, school masters and coaches are only interested in winning matches, rather than producing quality cricketers to play for Sri Lanka," he pointed out.
Atapattu, who had played the role of a dependable Test opener for 17 long years until 2007, said players switching schools and coaches trying to 'import' outstanding players from outstation schools to make champion teams have affected school cricket.
"Offering a chance to a top player or two from the outstations could be approved as an inspiration to outstation cricketers," he said.
The reliable former Sri Lanka opener better known for his superb technique said they had a huge respect for coaches during their era.
"I wonder whether the players have the same respect for their coaches now. Some teams say they have obtained the services of level one coaches but their ability to produce and offer proper guidance and coaching to the players could be questionable," he concluded.