Much has been written about sporadic power interruptions by many writers. However, there is a ray of hope that all the issues related to the oil supply and electricity will come to an end by the Avurudu season. Now, we are playing the blame game in this regard.

Laying the blame on the Government for the economic crisis is futile because we can gain nothing. As a solution to this, the main media streams should encourage people to go for alternatives without relying on electricity. For instance, already people have made a shift from conventional kerosene lamps to motor bike batteries. They are using batteries to power up light bulbs by recharging them.
Looking from another perspective, all gargantuan efforts made by Tri-forces and medical experts to curb the spread of Covid-19 have been brought to naught by those launching rallies and protests. There is an urgent need to think of what we can do at a personal level. Price increases are a blow to most people in the country. Daily wage earners have fallen from the frying pan to the fire. However, the writer's surmise is that the day when most people undergo mental health problems is not far off.
We have to gain pleasure by doing interesting activities to overcome the mounting pressure. Needless to say that the most important asset that we possess is mental health. In a situation like this, it is a must to keep our mentality healthier than ever before. 'What was done cannot be undone'. Even though you curse the Government, you can never fill your wallet with money. Let's see what we can do during power cuts.
Quality family time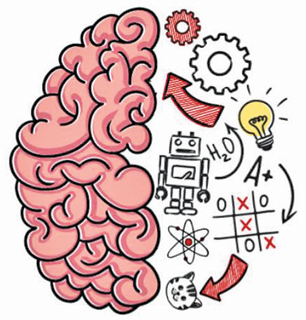 Speaking of the family bond, we can never forget that smart phones invaded our lives and disrupted the family bond. During power cuts we can take our eyes off all screens and talk with our parents and grandparents. If we can relax our minds by sharing our thoughts with them, we can get a great relief to our minds and hearts.
Significantly, there is no doubt that elders have solutions to our problems. It has been reported that most youngsters tend to commit suicide due to the lack of experience. Unsolved Issues which pile on one another can end up in tragic incidents. The solution is family. We can open our hearts to them and have a nice evening chat with our family members. In addition, there are many interesting activities that you can do with your family at home.
Play brain games
Playing brain games is one of those activities. Brain games train your mind and enable you to strengthen your concentration. If you have siblings in your family, you can test their intelligence by playing brain games. Such activities help you to sharpen your certain skills which might deteriorate with age. For instance, decision making and long term memory.
As noted by researchers, brain games can improve one's memory. The changes are evident in those who play brain games. In 2015 researchers proved that brain games are directly associated with improvement in reasoning and verbal learning. Moreover, it helps you to improve your attention span as well. In addition, we can find more activities like solving riddles. Solving riddles is a language brain teaser.
You can enrich your vocabulary by solving riddles because riddles can double your language knowledge. Significantly, riddles can also sweeten your language learning journey. Moreover, you can try your hand at creative writing. Many national newspapers are willing to publish your writings. Deeper the perception,simplifier the explanation. If you think in a positive manner to change your lifestyle, you can achieve your life goals . Never let power interruptions interrupt your life journey.