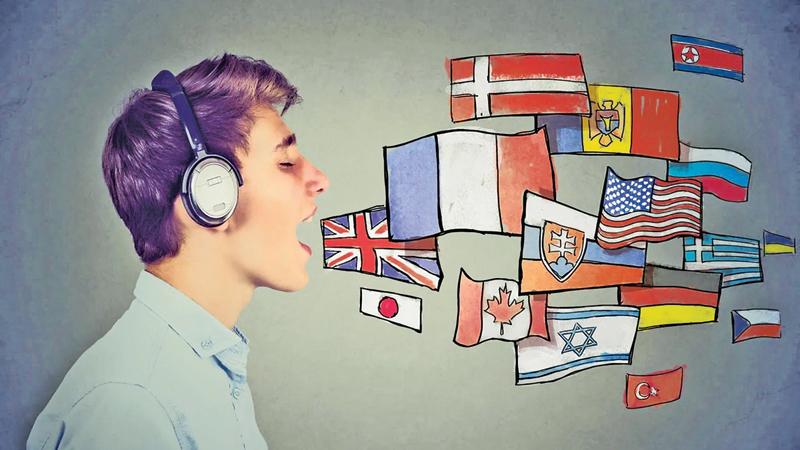 In this world you will find many languages which are derived from far different language families. For instance, the Chinese language belongs to the Sino-Tibetan language family, while the Japanese language is from the Japonic language family.
True that language is the gateway to another nation. If you can speak two languages, you can be the bridge between two nations or two countries. Learning a foreign language is an art. If you can master that art, yes of course, you can be a polyglot. Needless to say that schools and universities like Kelaniya University, Colombo University and Sabaragamuwa University play a vital role in promoting foreign languages among students.
The best example is the modern language department of Kelaniya university. Let's see how world's famous polyglots have achieved their goals of learning foreign languages.
Richard William Simcott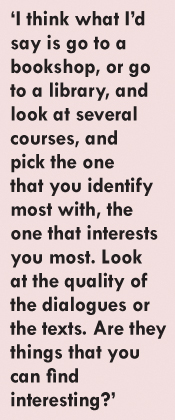 Born on 27 January 1977, in the UK, Richard William Simcott came to be known as a hyper-polyglot. He can speak 16 languages fluently such as French, Spanish, Welsh, German, Macedonian, Swedish, Italian, Serbian, Bosnian, Croatian, Portuguese, Czech, Catalan, Russian, Dutch, Romanian and Albanian. In addition, he can speak 30 languages to some degree.
Richard's message
"I think people can get carried away with buying too many things. I think what I'd say is go to a bookshop, or go to a library, and look at several courses, and pick the one that you identify most with, the one that interests you most. Look at the quality of the dialogues or the texts. Are they things that you can find interesting? Are there things that maybe you think will help you stay motivated to learn the language? Are they things that are appropriate for your level? "
Lydia Machova
Some language enthusiasts are of the view that it is impossible to acquire a profound knowledge in languages without living in those countries. However, Lydia Machova is an inspirational polyglot who learned eight languages without going abroad. She speaks English,German, Spanish, French, Polish, Esperanto, Russian and Swahil.
Lydia's message
"I personally think that if I have some talent for languages, that it helps me maybe 15% more than other people who are not talented. That means I need to work just 15% less than those who are not talented. And that is not really very much, is it?"
Steve Kaufmann -
Steve is a Swedish-born Canadian polyglot. Apart from his mother tongue English, he speaks 20 languages like Russian, Japanese, Korean,Romanian, Swedish, Portuguese, French, Spanish, German, Greek, Czech,Slovak, Polish, Chinese, Ukranian, Italian, Turkish and Persian. He does not worry about new words which he comes across while reading a text. As noted by Steve, he believes that he would be able to learn difficult words naturally. He loves to read texts and listen to his target language as much as possible.
Steve does not follow a fixed daily schedule for learning languages. According to Steve, it is possible for both young and old people to learn any language. One good example for his own statement is that Steve could learn the Russian language at the age of 60.
At present, he can understand 20 languages but his ability to write and speak in them varies. Moreover, Steve views mistakes as a natural part of the learning process.
Steve's message
"Someone who does not like language learning but still wants to learn the language does not really want to learn the language."
Luca Lampariello
Luca known as an Italian polyglot, can communicate in ten languages. He speaks English, French, German, Spanish, Swedish, Russian, Dutch, Polish, Japanese and Chinese.
Luca's message
"Languages cannot be taught, they can only be learned."
Lindie Botes
Born in south Africa, Lindie has lived in several countries like France, Pakistan, the UAF and Japan. She can speak 10 languages to varying levels. The language she speaks are French, Korean, Japanese, Chinese, Vietnamese, Malay, Hungarian, Arabic, Afrikaans and English.
Lindie's message
To reward yourself and stay motivated, keep track of your progress. This will help you when you feel like you are not getting anywhere."
Olly Richards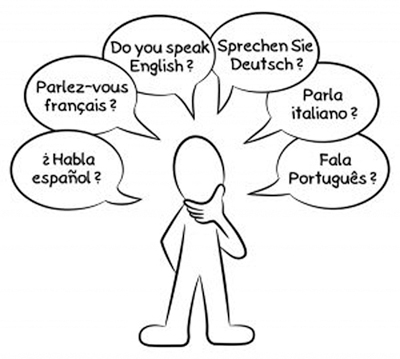 Olly speaks eight languages such as French, Spanish, Portuguese, Japanese, Thai, Arabic, Cantonese and Italian. He is the founder of the popular website iwillteachyoualanguage.com.
Olly started to learn his first foreign language at the age of 19.
Olly's message
"You can get to a point very quickly where you can really use the language. From that point onwards, it's one long journey of iteration."
Benny Lewis
Benny Lewis can communicate in English, Spanish, German, French, Italian, Portuguese, Esperanto, Chinese, American sign language, Dutch and Irish. Lewis was awarded the "Language Ambassador of the year Award"in 2012.
He is of the view that anyone can learn another foreign language up to the native level. As noted by Lewis, he had started to speak foreign languages from the very first day, ignoring all mistakes.
Lewis' message
"You don't know a language, you love it. You don't learn a language, you get used to it."
John Fotheringham
He is the founder of the ' languagemastery.com. John can speak English, Japanese, Chinese, French and Spanish.
John's message
"Trying to learn a language in a traditional academic way is like trying to learn how to play soccer through a book instead of just going out on the field."
Ikenna
Ikenna communicates in seven languages like English, Japanese, Chinese, Russian, Dutch, French and Spanish. His message is "My philosophy is that language learning needs to be as fun as possible in order to be as efficient as possible."
Lindsay Williams
She speaks Spanish, French, German, Italian, Portuguese, Esperanto, Japanese, Indonesian, Dutch, Chinese and korean. She loves to encourage people to learn foreign languages.
Linday's message
"The basic idea is that language learning does not happen with a straight line upwards of progress.
"Instead it's made up of phases of steady growth (most of our time language learning) and speedy gains."