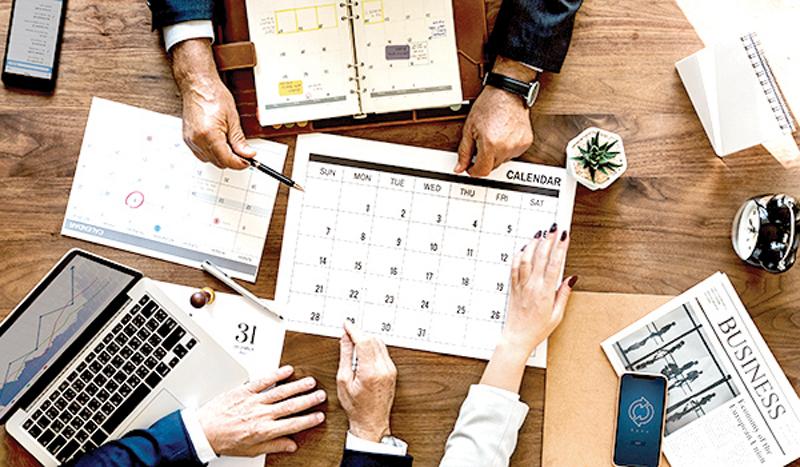 Competitive analysis, also known as competitor analysis, is the process of appraising the activities of your current and potential future competitors who sell products similar or related to your own. This analysis requires in-depth research about almost everything they do in the market to sell their products or services. Complete knowledge of the competitor's products, their marketing and sales strategies, customer base, and most importantly, their strengths and weaknesses is important to take countermeasures.
Competition is a natural and integral part of business success and can provide the framework for growth. If carefully analysed, you can learn many important aspects about your line of business from the competitor's successes and failures, which can boost the business and save you money, time, and resources in the process.
Business competition is technically defined as the contest between organisations that provide similar products or services to the same target clientele. Business entities compete with each other to reach prospects and retain customers to buy their products. In any market, competition provides opportunities for products, brands, and companies to improve performance by way of quality, revenue, and market share.
Most often, business competition motivates organisations to look into customers' needs more closely and more effectively because they always strive to offer something better than competitors in quality, price, and benefits. Also, by doing competitor analysis, the weaknesses and strengths of your own organisation and products are automatically analysed. In addition, healthy competition helps create innovation in products, services, and strategies.
Knowing who your competitors are and what they offer to the market is helpful in making your products stand out. It will also enable you to set prices competitively. Although most Sri Lankan small and medium-sized marketing companies do not give adequate importance, analysing competitors is a crucial step in the business planning process.
You are contesting head-to-head with the competitors to win the same customer base. The critical insights derived through competitor analysis can help you come out on top in the market. Hence, while looking at growth opportunities (as invariably done by every organisation), keeping an eye on competitor activities is also equally or more important to an organisation.
Competitors
First and foremost, to be effective, the marketeer must identify the competitors who will be sharing the same clientele. The most efficient way to do this is to break the competitors into three categories.
Firstly, the direct competitors (primary competitors) who offer the same or similar products to the same target market and customer base. This competitor group aims at the growth of the profits and market share of the same market.
The secondary competitors, or indirect competitors, offer high or low-priced products with similar features and benefits but with a different product positioning. They may also offer similar products for different market segments. Thirdly, some competitors are loosely related to your business and offer substitutes or alternatives to the same clientele. Although they may not pose a direct threat, it is best to keep a tab on them as well.
Through competitor analysis, you get an opportunity to know your competitive advantage. With careful analysis of competitors' strengths, weaknesses, and activities, you may be able to strategise your marketing and selling efforts more efficiently and effectively. The points of difference (POD) that differentiate you from the others in the market are of utmost importance to a marketing company. The PODs can be learnt only through systematic competitor analysis. Identifying and mitigating risks is an extremely important task for business success. In particular, at the starting point of a business where you have little knowledge about the market for a specific business line, you can look at the competitors and learn the ground situation from them.
You may find barriers or hurdles that you will have to overcome in the future by studying the competitors who are already in businesses similar to yours. By doing so, you not only avoid costly mistakes, but you also reduce your risk from the start of your business.
Constant monitoring of the competitor's organic growth achieved by increasing output and enhancing sales efforts is important. A sure way of obtaining competitor information is to screen web traffic on a regular basis. By analysing web content, you can find and create ways to offer better value to your clients. Keeping a close eye on the competitor's advertisements, as was done in the past, is essential. Currently, in the Sri Lankan market, in addition to mainstream media advertisements (which are excessively expensive), many companies, even the largest multinationals, exploit social media platforms for advertising. Hence, frequent monitoring and analysis of the responses to social media campaigns is vital. One mistake marketers frequently make is being obsessive about competitor activities. This can lead an organisation to "analysis paralysis" and get stuck in it. Too much analysis can also be confusing and tend to produce negative results in the long run. Therefore, you must understand the limitations to prevent excessive complexity.
Comparisons
Everything a competitor does may not be successful or effective. Their actions may not always work well. Also, even if they sell similar products, some of the marketing tactics they use may not match your company's operations, vision, or culture. Therefore, you must make careful comparisons of competitors' marketing strategies before acting on the information.
Competitor analysis must not be a one-and-done exercise. It must be a well-planned and thorough application that must be done at regular intervals, perhaps through a separate team in your sales staff. Conducting competitor evaluations at regular intervals is compulsory, even if you have a single competitor. The competitive analysis must contain a number of criteria. Firstly, the product's comparison with the competitor market, both similarities and differences with your own products and brands, must be done. Also, the pricing positioning of the competitive product and its unique selling points must be studied to explore the opportunities to improve your products and strategies.
Good brand loyalty can not be broken easily. Hence, if the competitor's product already has customer loyalty, analysing the competitors' target audiences is important to break into their markets. Regardless of how strong their brand loyalty is, strategies can be created to successfully counter it with careful planning and implementation. 
Understanding competitors' marketing strategies and activities always gives you an edge in the market. Studying communication channels, social media platforms, SOEs, or traditional media can help you easily plan your own campaigns. In addition, knowing competitors' selling efforts, including how good their sales teams are, can be very useful in formulating competitive strategies. 
In the modern world, consumer behaviour is constantly and rapidly changing with ever-evolving digital technology. The market has become complex, and the customers have become more knowledgeable than ever before. Also, customers have multiple buying choices with the availability of methods to access competitor information. Hence, customers invariably analyse alternatives with ease before making their buying decisions.
Therefore, identifying competitor activities has become one of the most important criteria for surviving in today's fiercely competitive market. In order to keep the customer's attention on your products, you may have to compete ferociously. Hence, the importance of competitor analysis cannot be underestimated. This is a salient fact that most successful organisations realise and that keeps them ahead of their competitors. If you are not properly focused, you will get lost in the noise of your competitors.