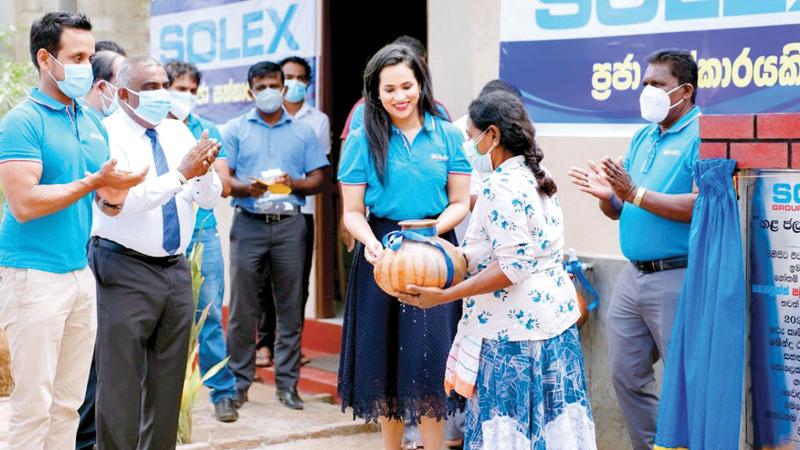 Solex, a manufacturer of water pumps, again stepped forward with a major corporate project in the village of Gothameegama, Kataragama. This project is another milestone in the organisation's concern towards the society and helping the underprivileged with the most essential item - clean drinking water.
Gothameegama is a village about seven kms from Kataragama city where over 500 families live with low and inconsistent sources of income. There was no consistent accessibility to clean water and consumption of contaminated water was a common scenario in this village.
For this project, a Solex Tube-well was donated and installed wherea total depth of 200 feet was digged in order to find a natural water source as it is an extremely dry area.  The project was initiated by  Director Branding and Mass Media of Solex Group of Companies, Dr. Sandini Wijayasiri, who saw the gap in supply of water to the community of Gothameegama which was indeed a need that prevailed over a long period of time. This project was done amidst the most challenging time period where the Pandemic of Covid-19 was a serious concern and organising such a project was at extreme high risk to all employees who were involved.
The water project was ceremoniously handed over to people in Gothameegama by Dr. Sandini Wijayasiri with the blessings of Ven. Kapugama Saranatissa, Nayaka Thera of the Abinawarama Temple, Kataragama and Ven. Kedellaketiye Pemarathana Thera.