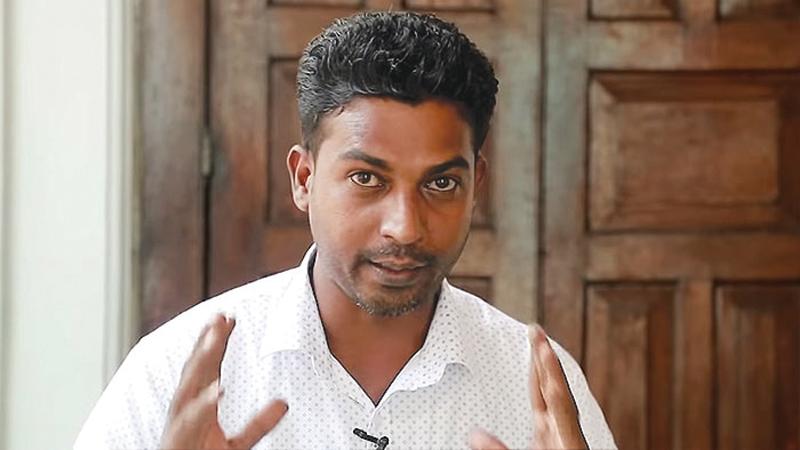 Human and political activist and journalist Arun Siddharth yesterday hailed President Gotabaya Rajapaksa's decision to promote organic fertiliser and stressed the importance of everybody extending their support to make this endeavour a success.
"We fully stand with the decision taken by the President to promote organic fertiliser. We see this as one of the most welcome steps during recent history. We should not provide any room to the attempts by certain sections with ulterior motives to reverse this decision. Farmers in Jaffna have already commenced producing organic fertiliser," he told the Sunday Observer yesterday.
Siddharth said when a good decision is taken by the Government on behalf of the country, the Opposition never appreciates it and they somehow attempt to sabotage and use it to realise their petty political objectives.
It is like the SJB and JVP are committing a crime by attempting to discourage the farmers on organic farming. Even some fertiliser companies are attempting to introduce chemical fertiliser to Jaffna farmers as well.
He said even today no demonstration is conducted in Jaffna demanding chemical fertiliser. One of the main reasons for this is that there are no political parties such as the JVP and the SJB in Jaffna to provoke farmers to realise their narrow political objectives. Even if they attempt to do so, it would be difficult for them to mislead the farmers in Jaffna as they are well aware of the importance of organic farming.
Siddharth said the majority of those in Jaffna are self-sufficient in agriculture and they have cultivated paddy, fruits, vegetables and other food crops on their own.
If any campaign is launched against a good policy decision, it is obvious that there is a political motive behind it. The SJB and JVP are behind these farmers' protests.
"When Lee Kuan Yew took over the administration of Singapore, he also had to face challenges. However, he stood firm on his decisions. First, he identified corruption in the administrative sector. We have also faced a similar situation in Sri Lanka. So, there is no point of always putting the blame on the Government and the politicians until these errors are rectified," he said.