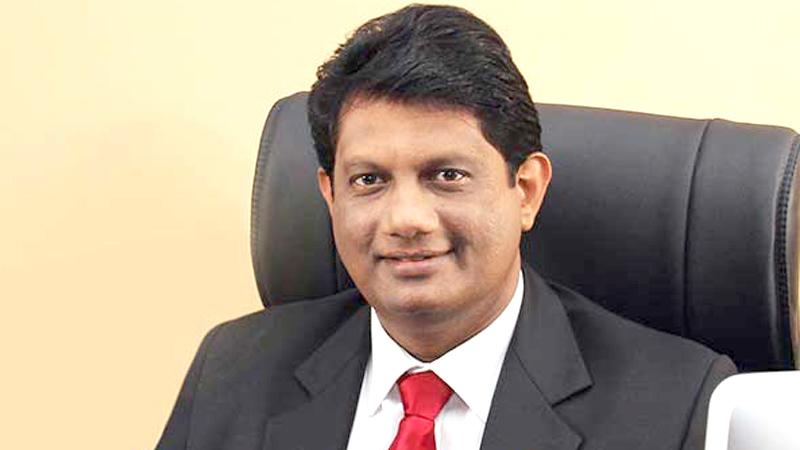 The Government is looking for potential investors to develop identified state land and properties under the Public-Private Partnership (PPP), State Minister of Urban Development, Waste Disposal and Community Cleanliness, Dr. Nalaka Godahewa said He was speaking at the 2021 Investment Forum organised by the Urban Development Authority at the Water's Edge on Thursday, November 25. A large number of local and foreign investors was present.
Dr. Godahewa said there are many benefits for investors when choosing the Government as their project partner. Access to lands that are in prime locations across the country, access to utilities and infrastructure and also faster approval process for projects would be some of them. He said, "I must thank you for your presence at this event, especially when we are coming out of a pandemic. You are here today because you have confidence in Sri Lanka's future potential and want to play an important role in our economic development. We appreciate that and welcome you to walk with us, hand-in-hand, bringing prosperity to this nation."
The State Minister said, "As you all know, the Second Reading of the Budget 2022 was passed in Parliament with a two-thirds majority. Presenting the Budget to Parliament, Finance Minister Basil Rajapaksa outlined the Government's desire to get the private sector involved in infrastructure development. With such clarity in policy direction, it is time we started discussions with potential investors and today's investment forum has been organised for that purpose."
He said today we are happy to see that the two visionary leaders, President Gotabaya Rajapaksa and Prime Minister Mahinda Rajapaksa taking up the challenge of steering our economy towards prosperity despite a global pandemic affecting all nations alike.
Dr. Godahewa said when Gotabaya Rajapaksa became the President in 2019, 6.9 million people of this country voted supporting his election manifesto 'Vistas of Prosperity and Splendour'. The development of physical resources in the country is one of the 10 priorities in this policy framework.
He referred to the 850 million dollar investment of Shangri-La hotel Colombo, restoration of the Dutch Hospital, restoration of the Race Course buildings, restoration of the Arcade building, launching the floating market and the landmark World Bank project on Metro Colombo Urban Development and flood mitigation, as a few of President Gotabaya Rajapaksa's initiatives as the then Defence Secretary.
"We had only USD 2.7 billion as our foreign reserves in 2005. By the end of 2014, the foreign reserves had increased to USD 8.3 billion. It should have grown to at least USD 15 billion by now if the same development trends had continued," he said.