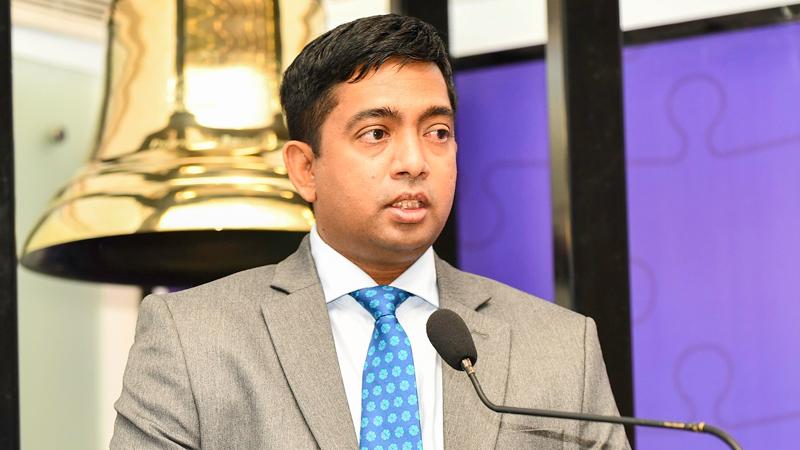 CFA Society Sri Lanka rang the opening bell to commence trading at the CSE today to celebrate its 20-year anniversary. The event was followed by the launch of the Commemorative Cover and Stamp, as a part of a series of initiatives conducted by the society to celebrate the milestone.
Special market opening ceremonies are organised by the CSE as a platform for listed companies to celebrate corporate milestones and as a call to action for causes and developments that are significant to business community, economy and society at large.
The CSE was represented by Chief Executive Officer Rajeeva Bandaranaike, Chief Regulatory Officer Renuke Wijeyawardhane and Head of Marketing Niroshan Wijesundere.
CSE CEO Rajeeva Bandaranaike said, "There is a need for improvement in the levels of financial literacy in the country. We believe CFA society can play a meaningful role in this regard. Given the appropriateness and relevancy of the CFA qualification to capital markets, we should be encouraging a greater presence of CFA charter holders as finalists and candidates within the capital markets industry."
CFA Society Sri Lanka President Dinesh Warusavitharana said that today's market opening ceremony is a significant occasion for CFA Society Sri Lanka and the CSE as it reiterates the role of investment professionals who are champions of ethical behaviour in investment markets and are a respected source of knowledge in the global financial community.