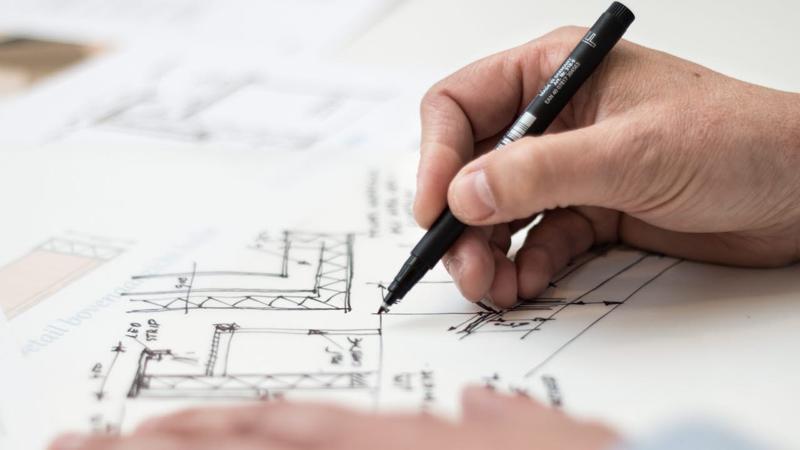 Recent research on the demand and supply of Quantity Surveyors in Sri Lanka has revealed that there are around 78 institutions, state-owned and privately-owned, offering 11 different Quantity Surveying programs ranging from certificates to diplomas and degrees.
These 78 institutions together have an enrollment of over 5,000 students a year. Of those, 4% enter the three State universities while 76% enter technical colleges. The remaining 20% enter private institutes.
However, the output is not that satisfactory, it seems. Only less than 50% successfully complete their programs. Over 1,000 teachers have been in the meantime involved in the delivery of these courses without having a specific qualification in teaching. Among the recommended actions proposed in this survey were a rating system with qualified staff preferably with industrial exposure in educational programs.
Being a national mandate, the Institute of Quantity Surveyors, Sri Lanka (IQSSL) too were highly vexed over this situation of 'low quality educational delivery'. As such, the Staff Development Centre (SDC) of the University of Vocational Technology now considers it timely and significant to introduce a certificate course in teaching in the field of Quantity Surveying.
Being a mentor to many in the field of construction, my gut feeling is that it will enhance the knowledge of teaching thereby standardising the overall delivery of these courses on one hand. It will avoid the dangerous impact of under qualified teachers serving at the national scale on the other hand. It is, therefore, hoped that a properly designed course of study will help address this vacuum in the academia for qualified staff to teach quantity surveying related subjects.
Online courses
With the foregoing concept in mind, the Staff Development Centre has designed a short duration online course for quantity surveying graduates who wish to pursue a career in academia as a teacher, mentor, trainer and researcher. Non graduate quantity surveyors who are interested in or already engaged in teaching are also encouraged to apply.
One of the important criteria to get admitted to this special course is that the applicants must have fulfilled any one of the requirements in order to enroll for the course. A Bachelor's degree in Quantity Surveying is fundamental where the epistemological and ontological aspects of quantity surveying have been considered as already taught in a nutshell.
The Associate, Technical or Affiliate membership of the IQSSL are the next in line where practical application of theoretical knowhow has been tested in the field of construction, to some extent.
Chartered or professional membership (having voting rights) of a Quantity Surveying professional institutions are also welcome. A certificate issued by the University of Vocational Technology will be an added qualification to apply for a teaching position in educational entities accredited by the Tertiary and Vocational Education Commission of Sri Lanka.
It will also be a prerequisite for the completion of the probationary period of newly recruited lecturers in the educational service. In the bare minimum, it will be recognised as a form of career development. 
The intake of the first batch of students has been scheduled for January. Frankly speaking, staff development is to help members of staff to think about ways in which the Teaching-Learning-Design, Delivery and Assessment process can be made more effective.
Alternative methods
In times where face-to-face learning and teaching is not possible, it is useful to evaluate these methods and prepare ourselves to teach using alternative methods. Firstly, we must understand that if any of our teaching is one-way traffic (we speak and students listen and take notes), then it can easily be done via remote methods.
Face-to-face sessions must necessarily involve students in the learning activity, otherwise it is a waste of their time. Bearing this in mind, consider the following factors as we face a few more days of isolation, and the possibility of having to cover large amounts of syllabi when we return to work.
Hence, it is important to understand the profile of teaching and suggest ways to create an optimal learning environment. This is possible only when learning is identified as a disutility function. Understanding various models of student learning and various educational taxonomies will boost up distinguishing different levels of student cognition, enhance the ability to create learning outcomes and identify the intellectual level at which individual students are capable of working.
What is imperative is to enhance understanding of learning theories to reach different students, creating a method that focuses directly on student needs and aptitudes and use different teaching learning methods to deliver the contents according to different learners in the classroom environment. 
Being QS teaching, this course is more specific in interactive approaches imperative in teaching how to use bill diagrams, exploit mensuration skills and thumb rules of measurement, methods of teaching take off, group work, peer-evaluations, scenario based coursework, self-cultivating activities, and extracurricular activities.
We believe it helps encourage student participation, stimulate response, discussion and hands-on experience. Perhaps, competency-based learning refers to systems of instruction, assessment, grading, and academic reporting that are based on students demonstrating that they have learned the knowledge and skills they are expected to learn as they progress through their education.
Research
This warrants a better understanding of the National Vocational Qualification framework, assessment of competency, prior learning, level and volume of learning, progression pathways, mapping national competency standards and curriculum for teaching and assessments.
Linking research into teaching is another aspect the students must inculcate with where research methodologies, sampling techniques, research led teaching, research oriented teaching, research based teaching, research tutored teaching are taught.
Models of work based training, preparatory works, assessment and feedback, viva and performance rating, and reflective learning will enable the academics to formulate a training menu for the students to develop practical and conceptual skills related to their training and to apply them in workplace settings.
Curriculum design and revision is a day today facet of any academic life. Defining national curriculum standards, functional analysis, integration of curriculum, cross- curricular provisions, flexibility of curriculum, diversification, time allocation, learning outcomes, will help the learner to apply the central concepts and organise and lead a team of curriculum development.
A clear cut knowledge on lesson planning, paper setting, moderating, paper marking, online exams, invigilating, supervision, exam violations, disciplinary action will help develop the ability to conduct an examination in compliance with the examination procedures.
The e-learning industry is another aspect that cannot be overlooked at any cost. Cloud computing, mobile learning, tablet computing, open content, Learning analytics, 3 D printing, remote lab, wearable technology, big data, block chain and machine learning will help enhance the ability to interact in an e-learning platform and use emerging technologies in teaching and learning. The certificate course in teaching Quantity Surveying is a one stop shop in this sense. 
The writer is attached to the University of Vocational Technology