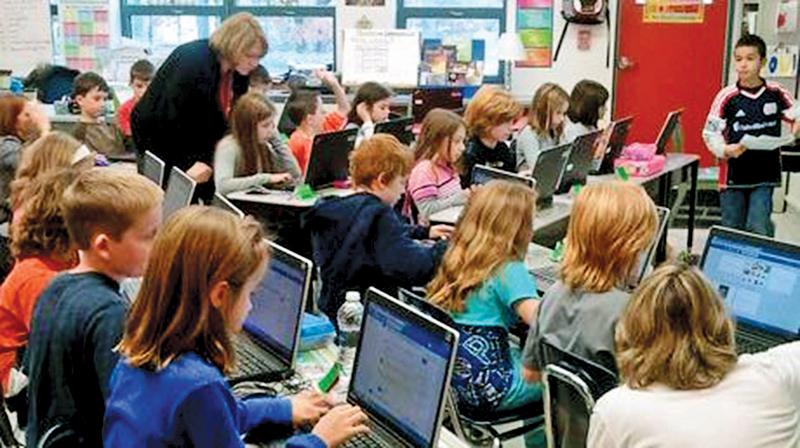 Digital literacy has significantly acquired a considerable position in the communication spheres of the twenty-first century. It is also comprised of literacy events as well as social practices which are involved in the use of digital technologies where the relevant meanings are made and shared various types of formats and modes. In the event of defining curricula, digital literacy is globally considered as a crucial factor. In addressing the challenges in the twenty-first century, the curriculum frequently introduces media education programs and develops skills and competencies in programming software for computers. With reference to the recently defined key competencies for lifelong learning, it is encouraged that 'digital competency' should be learned as a basic skill in thetwenty-first century education.
The Council of the European Union as declared in 2018, there involves a challenge, faced by the member states to deliberately promote various types of learning approaches and environments which include the sufficient use of digital technologies in the areas of education, learning and training which are able to enhance the main competencies. Notwithstanding digital literacy is recognised as a challenging factor for teachers. In some countries the national policies adopted by the relevant governments have been slightly slow- moving where providing clear and specific guidelines is also delayed. The rapid societal change gives a lot of pressure on teachers in their daily practices which is certainly the problem faced by the early childhood educators.
Research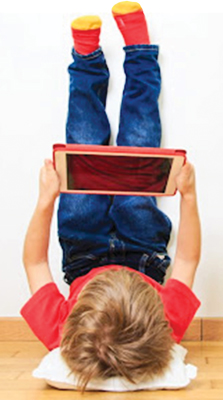 A research has also found that the knowledge constructed by children during the home digital practices is not frequently adopted in the early childhood education classrooms. Another research indicates that as a form of add-on or supplement to classroom practice, digital practices are often applied. It is also noted that the digital practices among children therefore apparently be in advance of many teachers adaptation of pedagogical perspectives to assimilate digital media. It is evident that the digital activities of the children are often not appreciated as an element of having the potential to enhance the required competencies or connecting with the curriculum content. Under these circumstances the early childhood teachers should be professionally developed and enabled in a way where they can construct strong educational responses which can avoid or mitigate the level of threats and challenges posed by the digital practices of their students.
On the other hand, digital literacy is not only a technological know-how but also a platform where there is a variety of social, ethical and reflective practices which are immersed in work, leisure, learning and day-to-day life. Globally, the International Society for Technology in Education (ISTE) sets its benchmarks for digital literacy with six standards; "creativity and innovation; communication and collaboration; research and information fluency; critical thinking, problem solving and decision making; digital citizenship; and technology operations and concepts".
Digital natives
Adults call the today's youth 'digital natives' because of their ability of getting effortlessly engaged with everything technologically. It is clear that the young folk are found living in an interaction 'on demand' digital culture where they are used to make assessments on media when and where they require. Texting, video-streaming, social networking, photo sharing, instant-messaging and mobile internet are quite popular examples where the youth is engaged online.
However, a potential problem is indicated by this interest of the youth. Albei, thought young children do not want to get persuaded to take-up with internet technologies, their skills quickly enhance relatively to their elders; they become amateur users of information and communication technology (ICT), even in the absence of guidance which gives rise to a generation of youth which is not fully digitally literate but is heavily engrossed in cyberspace.
Hence, it is not sufficient enough to conceptualise the fact that the young people naturally have got all the knowledge, skills and competencies which are required to be applied with their use of technology. Young people are required to be supported to rise high in digital cultures; it is required by them to make a sense about a rapidly changing world of technology which guarantees their access to a huge degree of information that is saturated with commercial agendas and that is difficult to be interpreted due to many reasons.
For the purpose of being literate in the media rich environments in the present day context, young people are required to develop themselves in terms of communication and information management skills, values and a whole range of critical thinking and knowledge for the digital age. It is also noted that the citizens whose digital literacy skills are not in the required level, are frequently found being disadvantaged when it comes to healthcare assessments, the opportunities for employment, education, civic participation and public services. Albeit, the digital literacy in some developing countries is confined only to the curriculum, it is greatly felt that digital literacy is a significant set of life skills which can complement and extend the knowledge, skills and competencies which are currently being taught at school.