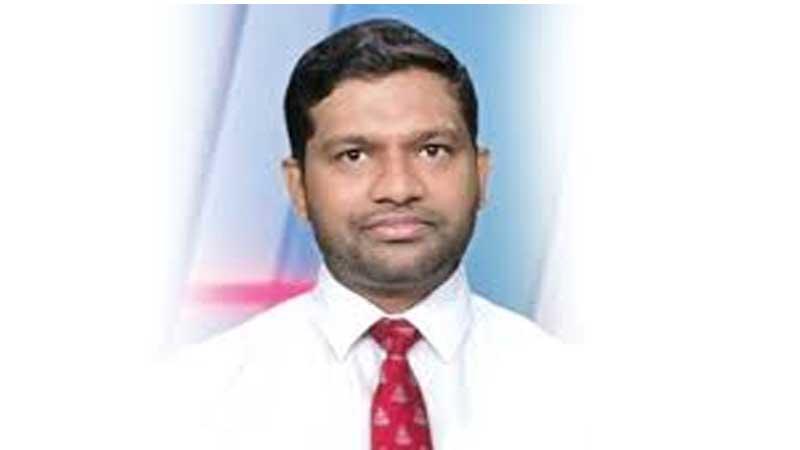 President Gotabaya Rajapaksa's efforts to serve the poor people in the country have been obstructed by certain health officials who have purposely delayed doctors' appointments, transfers and promotions, the Government Medical Officers' Association (GMOA) Secretary Dr. Senal Fernando said.
He told the media in Colombo yesterday that health officials and others who purposely delay the official process and procedures are the Deputy Director General (Medical Services - 1) the Deputy Director General (Medical Services - 2) of the Health Ministry along with the Health Sub Committee of the Public Service Commission (PSC) and some other relevant officials. At times, the Health Sub Committee acts beyond their mandate. The Government is unable to provide a satisfactory health service to the people due to the conduct of these people and committees, he said.
According to Dr. Fernando, when President Rajapaksa visits villages and meets people, they highlight their problems.
They often request doctors for state hospitals but the Government is unable to do so due to the conduct of errant officials and committees.
A letter with ten key issues had been sent to Health Minister Pavithra Wanniarachchi on March 26 requesting her to take prompt action to solve the issue.
GMOA Assistant Secretary Dr. Navin De Zoysa said that the former Health Minister and his wife were attempting to defame the Government through their henchmen who were appointed to top positions in the Health Ministry during the previous Yahapalana regime.
"It is very surprising how they ignore the instructions of Prime Minister Mahinda Rajapaksa and do what they want even without informing the Health Minister".
Dr. Zoysa said that President Rajapaksa has already issued clear instructions to resolve matters through discussions and Prime Minister Mahinda Rajapaksa said that the Cabinet paper presented by the former Health Minister Dr. Rajitha Senaratne to appease the members of a specific doctors' organisation will be withdrawn.
However, after a few days of the PM's statement, the Gazette notification was issued with amendments to the Medical Service Minute according to the requirements of a handful of henchmen of the former Health Minister.
According to Dr. Zoysa, the former Health Minister is aware that this Government will be in power for decades ending his and his son's political careers since Sri Lanka has set records in the world when it came to controlling the Covid-19 pandemic while taking the country forward.
Now he and his wife are very active through their henchmen anchored in top positions at the Health Ministry, he said.
On one hand, the henchmen of the former Health Minister had blocked the Cabinet paper that sought to increase the retirement age of consultants as promised by the Government but on the other, they hurriedly amended the Medical Service Minute to defame the Government by pushing the GMOA to launch a strike, he said.