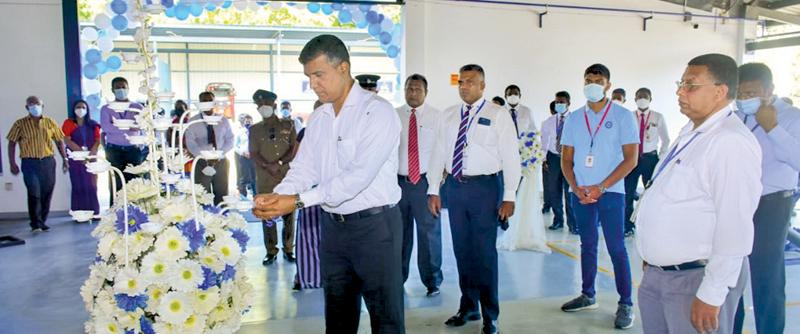 David Peiris Motor Company (Pvt) Ltd. (DPMC) recently opened 'DPMC Workshop Matara', the first company operated vehicle service centre outside of the Western Province.
Located on Galle Road, Thalaramba, Kamburugamuwa, just before the Matara town, the new workshop offers servicing, maintenance and repairs for all Bajaj vehicles, KTM motorcycles as well as body wash & detailing of all types of vehicles.
DPMC currently operates a similar workshop in Madapatha, Piliyandala.
DPMC's Divisional Manager (Field Service) Channa Ranawaka said, "We have always invested in providing the highest levels of after sales care and technical support for Bajaj vehicles and now with import restrictions it is even more critical to maintain and service existing vehicles. This is why we are extending the services of our in-house expertise, to other parts of the country through our own Workshops. We hope this Workshop will be the first of many to be set up across the country".