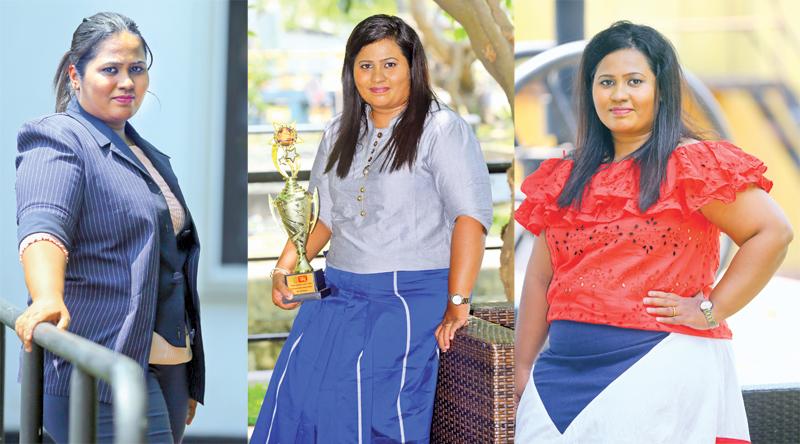 The duties of a teacher are neither few nor small, but they elevate the mind and give energy to the character – Dorothea Dix, American Advocate
Nilu Anandappa is a young and inspiring example of a teacher who personifies Dorothea Dix's quote by truly elevating young minds and energizing youth through her passion for her job.
Proving to the rest of society that teaching is a difficult yet fulfilling profession, Anandappa, won the Global Excellence Award 2020 conducted by the Global Digital Academy in November last year.
The recognition for her incredible work as an educator did not end there as Nilu Anandappa went on to win the title of Asia's Outstanding Teacher of the Year in 2020/2021, at the ASIA Awards, powered by RULA Awards and World Research Congress. Nilu received these accolades due to hard work and dedication.
In an interview with the Youth Observer, she explained her journey as a teacher and her experience and opinions as an educator. `
Speaking about the awards, Nilu said she worked very hard, proposing her new and progressive ideas about education through her projects and conducting presentations to achieve the heights she did.
She won the Global Excellence award first, the experience she earned through the process helped her immensely when she applied for and worked towards winning the ASIA award and the title of Asia's Outstanding Teacher of the Year.
Elaborating on her experience with these internationally recognized competitions, she said that she competed against representatives of many countries who were much older educators who had gained more experience within the profession, over the years.
Opportunity to learn
Although the experience and knowledge of her competitors might have intimidated and discouraged many other people, Anandappa considered the experience to be an opportunity to learn more about the profession and details such as curricular adaptation, age-appropriate syllabi content and other such lessons that would sharpen her skills as a teacher.

"We as teachers have to constantly update and improve our content and teaching techniques in order to effectively teach children. Other than winning the awards, I learnt a lot through the competitions I participated in. One of the main lessons I learnt was that project-based learning is very important for modern children," she said.
As an only child, Anandappa was not particularly moulded to follow a career in teaching. However, becoming a teacher and contributing to the lives of children has been a dream that she carried with her since she was a young child.
Speaking about her journey to becoming a teacher, Nilu said, "I have heard people say that teaching little children is a very easy job. That is not true. The primary grades act as the foundation to a child's education. Whatever they learn in the primary classes will pave the way to their secondary and tertiary education."
With regard to counteracting this false opinion that exists among a majority in society, Anandappa says that a stand has to be taken and it has to be addressed and spoken about.
She added that she also considered winning the awards and titles to be a good opportunity to address and change this opinion, at least among the Sri Lankan community. "I feel that today's society doesn't give due recognition to teachers. It is not a job that can be done by just anyone."
The exemplary teacher said she continues to grow, learn and achieve more with regard to her passion to enrich the lives of children, the thought of her helping someone else achieve their dreams and figure out their purpose in life is what motivates her.
With the recent opportunity of working as a project coordinator within the World Empowerment Group headed by the World Congress and the possibility of achieving a coordinating position within the World Congress itself, she said, "I took on both opportunities because I feel that doing so, I can do something to help and improve teaching methods. If I can be an example for someone even in the slightest way, I would feel happy and accomplished."
Primary grades
Personifying the spirit brought out by the popular saying, "It takes a big heart to help shape little minds", the mother of two spoke about her experience teaching in the primary grades. "Children need to be recognised for their unique abilities. No two children are the same. My two children are also different from each other and we cannot expect them to be the same. Although a child may lack in one area, he or she may excel in another and as primary grade teachers, it is our duty to recognise their unique skills and abilities and make them shine."
She strongly believes that a school should offer a child all areas of education and not only what is needed to pass examinations. "Some teachers expect their students to be perfect at everything they are supposed to do. That is wrong. As teachers we should not consider any child to be 'weak' in a certain aspect and if we do, that is a weakness of the teacher and not the child."
Anandappa's career began 13 years ago. After her schooling years, she went on to complete her teacher training program specialising in Psychology, which was one of her favourite subjects. She has also taught in two local schools as well as two international schools before she began teaching at the N.I.C.E. International School, where she currently works as a primary school teacher.
When asked about what has driven her and what continues to drive her, to work hard for her students, Nilu said, "It's all about my country. Sri Lanka can only develop through the development of Sri Lankan people. Education in all aspects is necessary for this to happen. I also like to work hard to change the perception that, someone who does not study well will not achieve anything in life."
As a teacher she has learnt and continues to learn from her students. "Just because I am a teacher, that does not mean that I am perfect. I have many imperfections and many lessons to learn. From what I have experienced, modern children, especially the ages I teach, are very forward and they point out your flaws and mistakes and we can and should learn from them. That is what will help us improve."
Steep hills
Difficulties and biases are just a few of the burdens that Nilu Anandappa has overcome throughout her career and with regard to the competitions she participated in and won. She explained that she faced many steep hills to climb in her career and many people have tried to cheat and discourage her.
However, she says she overcame all challenges by not giving up and with the help of her family and her students. Anandappa said she feels blessed to have earned the love, trust and respect of the people in her life, especially her students as it is not easy for a teacher to do so. "Children whom I have taught many years ago, still come to me and speak to me regarding their issues and tell me that they trust me and that makes me feel so blessed."
The most rewarding part of her job is getting the opportunity to understand children and guiding them to the correct path. Through her experiences as an educator who guides children through the early stages of their lives, she also believes that affection, love and understanding are imperative for a child to grow successfully.
A country's treasure is its younger generation. The educator believes that the country and its people should invest more time, money and effort to uplift the standard of education, by providing a proper understanding to all children, regardless of whether they live in the city or in rural areas.
She said in order to develop, we should also teach the younger generation that while education is of utmost importance, it is not limited to what we read in textbooks. To be fully educated, you need to also learn how to live life while respecting others and their opinions, peacefully and gracefully.
Nilu Anandappa, as a young and inspiring educator does not believe in stopping here. She hopes to continue moving forward and working hard for her students through her teaching. "Every 'NO' and every rejection that came my way in life has made me who I am. Listen to your heart and listen to yourself," she said as she spoke of her future plan to build her own school for children with special needs.
The hour-long conversation with Nilu came to an end with her saying, "I am extremely grateful towards my parents, family members and Kawi's family who have always helped me and encouraged me. Thank you all for your utmost support."