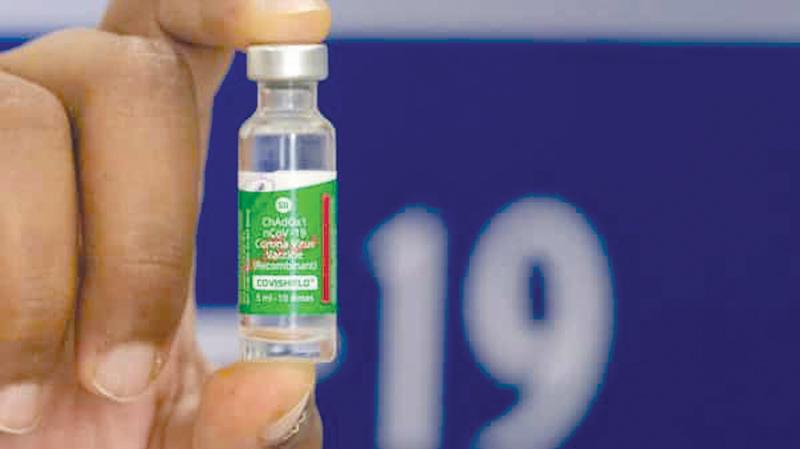 President Gotabaya Rajapaksa yesterday said that the first 600,000 doses of Covishield vaccine manufactured in India to combat Covid-19 will arrive in Sri Lanka on Wednesday (27). The President who was participating in a "Conversation with the Village" program in the Kalutara district said frontline workers, healthcare workers, the Security Forces, and police personnel will be prioritised when administering the vaccine. Sri Lanka had informed India on Friday (22) that it had approved the emergency use of the Covishield vaccine manufactured in India by Serum Institute, the world's largest vaccine manufacturer.
Following this, a spokeman for the Indian High Commission in Sri Lanka said that the Sri Lankan Government conveyed that approval for the emergency use of Covisheild vaccines has been granted.
The spokesman said the Government authorities in India and Sri Lanka are now working towards the early delivery of the vaccines to Sri Lanka, provided by India as grants.
Health officials yesterday (23) held a dry run at the Piliyandala MOH office, the Piliyandala district hospital, and the Colombo North Teaching hospital for the purpose.
State Minister of Primary Health Care, Epidemics, and Covid Disease Control Dr. Sudharshini Fernandopulle had earlier assured Sri Lankans that the Covid-19 vaccine drive will commence early next month. She said the vaccine will be provided free to prioritised target groups on the advice of President Rajapaksa. In January, India's Foreign Minister Subrahmanyam Jaishankar assured President Rajapaksa that Sri Lanka will be prioritised when distributing the Indian-produced Covid-19 vaccine.