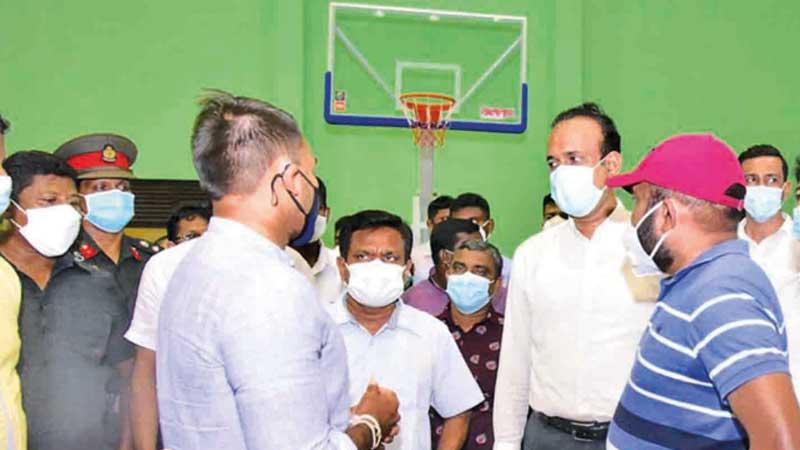 The Sri Lanka Volleyball Federation (SLVF) is seeking to obtain the services of two coaches from China to train the national men's and women's teams and the Sports Ministry has consented to support the move.
Earlier, two Cuban coaches were in charge of the two national teams that participated at the last South Asian Games held in Nepal last December. They had to be content with only bronze medals from Nepal.
According to the World rankings the Sri Lanka women's team is ranked 71 while the men's team is ranked 59. However the Sri Lanka under-20 women's team is ranked 41.
Earlier, Sri Lanka's women's team had recorded their best performance as the South Asian Games was held in Sri Lanka in 1991 by defeating India in the final to win the gold medal.
The Sri Lanka Volleyball Federation (SLVF) headed by Deputy Speaker Ranjith Siyambalapitiya is making elaborate plans to develop the national sport.
Sports Minister Namal Rajapaksa has already made a great move by providing a headquarters in Dadalla, Galle with all facilities to improve volleyball and beach volleyball at the sports complex. The ministry has already spent Rs. 300 million towards this complex in Galle.
Meanwhile with the spread of Covid-19 pandemic the SLVF has postponed all their domestic tournaments until there is an improvement in the country according to its secretary AS Nalaka.