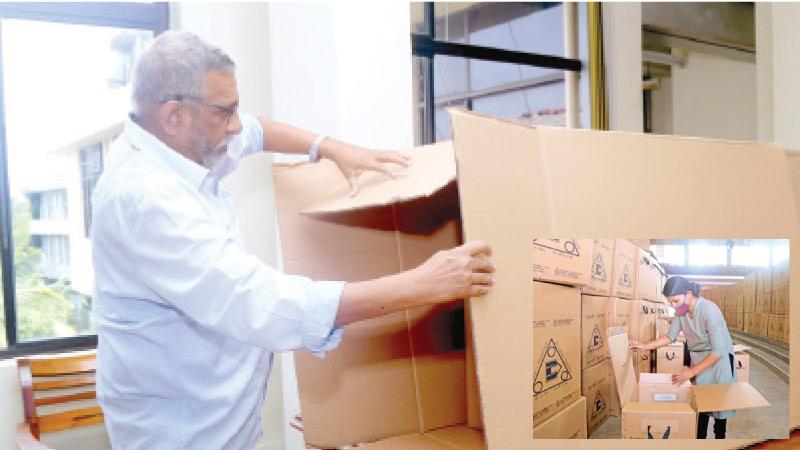 With only three days more for the 2020 Parliamentary election to elect the ninth Parliament, the Election Secretariat has assured that it will take all steps to hold the election smoothly and safeguard the voters in keeping with health guidelines amid the Covid-19 crisis. The August 5 election will be held from 7am to 4pm and an extended hour will be provided until 5pm to permit voters under self-quarantine to cast their votes. Special arrangements have been made to provide transport facilities for voters in self-quarantine.
There will be no foreign poll monitors due to the Covid-19 travel restrictions and other issues, a spokesperson for the Election Commission said.

According to the Chairman of the National Election Commission Mahinda Deshapriya, five foreigners who are currently in Sri Lanka, who had arrived here for their higher studies will be deployed as foreign observers to monitor the all-island election process under the Asian Network for Free Elections(ANFREL).
The Election Secretariat has approved seven local election monitoring organisations, PAFFREL, CAFFE ,CMEV, MDI, TI-SL,NPOC and VIEW for the election on August 5.
According to election laws, all political rallies and campaigns should end at midnight today.
Around 7,452 candidates from 40 political parties and 313 independent groups are in the fray to elect 196 members to Parliament at the upcoming election.
The Elections Commission said 16,263,885 voters were eligible to cast their votes in the 22 electoral districts. There are 12,985 polling stations and 2,760 counting centres. The counting of votes will begin the next day and the first result is expected around midday on August 6.