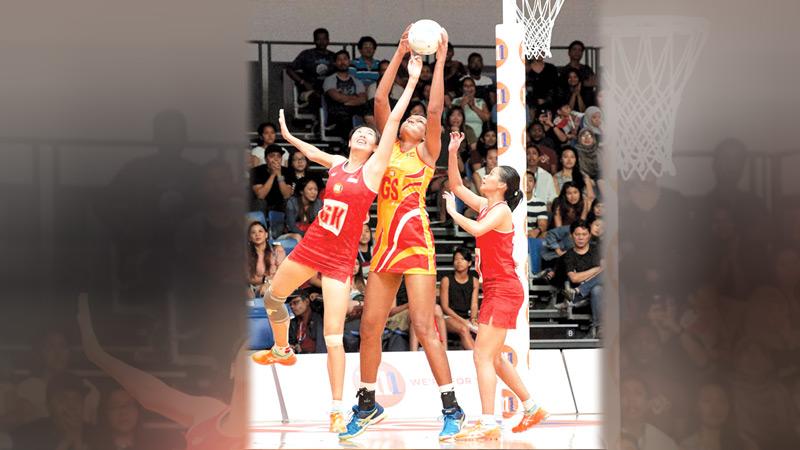 Sri Lanka remains in the 18th position at the latest World Netball Rankings released by the International Netball Federation (INF) based on the matches up to May 29, 2020.
Australia still manages to cling on to the top position while present world champions New Zealand are in second position.
Australia (207) still has a comfortable rating gap of 25 ahead of New Zealand (182) while Jamaica moves up to third position just ahead of England in fourth.
Jamaica and England have a rating of 172 but the former has played a lesser number of matches.
However Sri Lanka hasn't played any international matches since the 2019 Netball World Cup which was played in Liverpool, England and are able to remain the 18th slot due to some good performances over the last two years.
It includes the 2018 Asian Netball Championship held in Singapore.
Sri Lanka's closest Asian challenger is Malaysia, which has moved up two places to 25th while Asian runners-up Singapore who lost to Sri Lanka at the World Cup has dropped to the 29th slot with Hong Kong ranked 34th.
Sri Lanka lies in-between Fiji (17) and Tonga (19).
Meanwhile Sri Lanka is currently without a head coach after the exit of Thilaka Jinadasa and the Netball Federation is on the look-out for a suitable replacement.
Due to the coronavirus the international netball scene came to a halt and the Olympic Council of Asia included the sport for the first time at the Asian Indoor Games which was scheduled to be held from April 24 to May 5 in Thailand.
In addition 2021 will definitely be a busy year for the Sri Lanka youth team as they will be taking part in the Asian Youth Netball Championship which will be held in August in South Korea as well as the Netball Youth World Cup in Fiji in June.