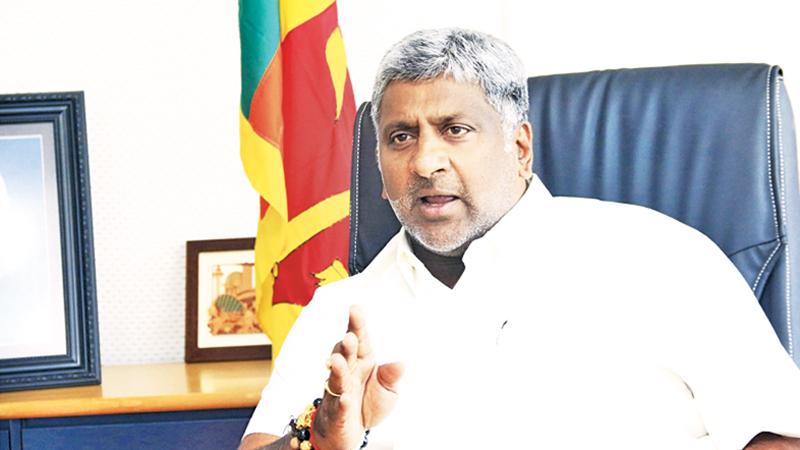 Minister of Industrial Exports, Investment Promotion, Tourism and Aviation, Prasanna Ranatunga yesterday said he would open the Bandaranaike International Airport within 12 hours of its approval by the Presidential Task Force on Covid – 19.
We are awaiting the recommendations of the Presidential Task Force and no sooner they approve it, I will give directions to the BIA and the staff to open the airport for full operations, he said, adding that the BIA has been used for the national carrier – SriLankan Airlines to repatriate locals and also for other airlines, he said.
The Minister said the BIA would be opened at the first given opportunity as there were numerous inquiries from India, China, and the European countries who have made sure that Sri Lanka is a safe place to visit, he said.
He said all these foreign countries had confidence in the manner the country handled the Covid 19 pandemic. Meanwhile, a report compiled by Chairman of Airport and Aviation Services (Sri Lanka) Ltd Major General G.A. Chandrasiri and submitted to Minister Ranatunga under the theme 'Post Covid Action Plan for future' said under the set of recommendations Roll out the globally issued Covid-19 recovery guidelines for Aviation under IATA, ICAO, ACI, , WHO and Sri Lankan Health authorities, in combating the epidemic crisis, while issuing technological solutions which have been already released round the globe and solutions which have been suggested by the Ministry of Defence and ICTA in Sri Lanka
• Review the Aviation Policy with the aim of improving connectivity
• Ensure all suggestions to minimize congestion at the Airport while facilitating social distancing
• Budgets and plans for Investment for Infrastructure in the Aviation sector to be revisited to introduce contact- less and human involvement free investment while going for paper-less solutions at all billing points.
• Integrated strategy to be rolled out for the short term to long term with the support of Tourism and Aviation Cluster to improve passengers throughout while clustering with Chambers, EDB and other logistics bodies who facilitate for trade to tap the cargo market.