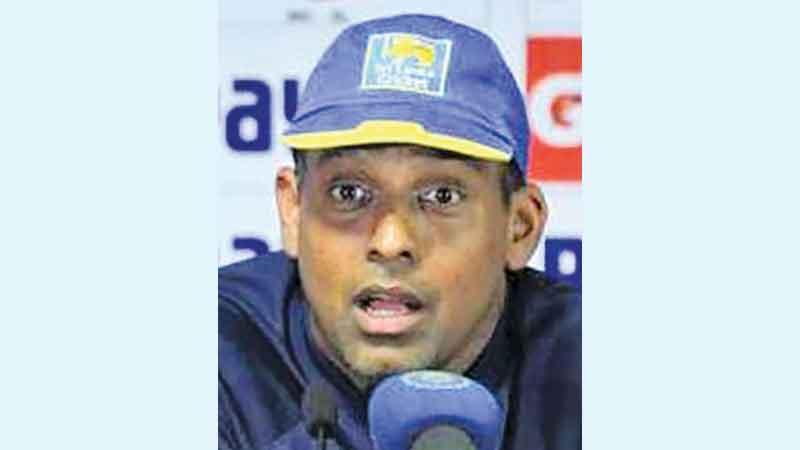 After two months of an unexpected break due to the Covid-19 epidemic, the much-looked forward to Observer-Mobitel Schoolboy and Schoolgirl Cricketers of the Year 2020 contests resume today with fresh hopes.
With the continuous curfew in the Western Province and Puttalam district being relaxed along with other parts of the country from tomorrow, the voting for the most popular schoolboy and schoolgirl cricketers of the year will recommence from this week.
It is a great pleasure to see the resumption of the Mega event which had to be stalled due to the unexpected corona virus.  
Former Sri Lanka cricketer Thilan Samaraweera was one of those few top cricketers who had the luxury of winning the Observer-Mobitel Schoolboy Cricketer of the Year title. He was in peak form in the mid 90s and won the prestigious title in 1995 and 1996.
During his innings for Sri Lanka, the batting line-up comprised of flamboyant stroke players. Hence, what the team expected from him was his patience and solidity that could offer a vital balancing factor to the side. Samaraweera provided just that to his side, keeping the well-knit Sri Lanka batting line up together.
In his second avatar he added more strokes to make his batting more well-rounded. Samaraweera's role was to wear bowlers down through patient and relentless accumulation of runs.
A proud product of Ananda College, Samaraweera was born on September 22, 1976 in Colombo. After his glamorous years for Ananda in school cricket, he later played for SSC and Sri Lanka teams with distinction.
Samaraweera played for the Sri Lanka team as a permanent member in the Test squad and was in the side primarily for his rock solid right-handed batting. He was also a capable off spinner. He later excelled as the batting coach of the national team. He also served as the fielding coach of the Kolkata Knight Riders in the Indian Premier League in 2018.
"I'm happy about my Test average. Among the Sri Lankan batsmen I am on top behind two of our greatest batsmen," he was quoted as saying. "The highest-pressure match I ever played in was the World Cup semi-final at the Premadasa Stadium. There were about 35,000 plus spectators who came to support us. Nevertheless, we lost some quick wickets and the response from spectators was unacceptable. When I looked up at the dressing room, I saw tail-enders  Rangana Herath, Lasith Malinga, Mendis and Murali. To get them all out you only need an over at times. Thankfully Angelo (Mathews) and I remained unbeaten to turn the game in our favouir," he has said.
Samaraweera paid a rich tribute to former captain and Observer Schoolboy Cricketer (1980 and 1982) Arjuna Ranatunga. "He used to be such a great help and an example in my first years at SSC. He was a huge personality in international cricket and he guided us in every tough situation. Be it an international match or an inter-club game, he gets to the venue early. He plays the game with an intensity you wouldn't believe," Samaraweera said.
"Only two players avoided getting an earful from him as captain at that time in the SSC team – that's Marvan Atapattu and me," he was quoted as saying. Samaraweera, under the guidance of head coach – another former Sri Lankan batsman Chandika Hathurusinghe, had done a great job in fine-tuning the skills of Bangladesh when they were guiding that team.  As the batting consultant of the Bangladesh team, Samaraweera had proved his class.
He had a proven track record as a classy batsman right from his school career at Ananda College, Colombo. His outstanding performances in successive years earned him the Observer Schoolboy Cricketer of the Year titles in 1994 and 1995.
In the 42-year old history of the Observer Schoolboy Cricketer of the Year contest, only six players have been fortunate enough to win the coveted award twice each and exactly half of them had been from Ananda.
Samaraweera is only the second Anandian to win the Observer Schoolboy Cricketer award twice. Heading that elite band of winners is Sri Lanka's World Cup winning captain Arjuna Ranatunga (1980 and 1982). Besides Samaraweera and Ranatunga, Roshan Mahanama (Nalanda -1983 and 1984), Lahiru Peiris (St. Peter's - 2004 and 2005), Bhanuka Rajapakse (Royal - 2010 and 2011) and Charith Asalanka (Richmond - 2015 and 2016) have won the Observer Schoolboy Cricketer of the Year title twice each.
In less than three years after winning the title for the second time, Samaraweera made his Sri Lanka debut in the Champions trophy ODI against India in Sharjah on November 6, 1998.
Although he did not get an opportunity to bat, he had Indian wicket keeper bat Nayan Mongia (51) as his first ODI scalp. Samaraweera's Test debut too had been against India but was on a memorable note. He made a Test century on debut in Sri Lanka's third Test against India at the SSC ground in August/ September 2001.
Coming in as No.8 batsman, Samaraweera made 103 not out on his debut, facing 175 balls in a 201-minute stay, hitting ten fours. Samaraweera was the fourth Sri Lanka batsman to score a century in the home team's first inning of 610 for 6 declared with Marvan Atapattu (108), Mahela Jayawardena (139) and Hashan Tillakaratne (136 not out) giving a torrid time to the Indian bowlers.
Debutant Samaraweera showed the class of a seasoned batsman and was associated in an unfinished 194-run partnership for the seventh wicket with Tillakaratne as Sri Lanka emerged victorious by an innings and 77 runs. Samaraweera's rock-solid batting and tantalizing off spin bowling enabled him to cement his place in the Test team.
Playing 81 Tests for Sri Lanka, Samaraweera aggregated 5462 runs with 14 centuries and 30 fifties. He is among the top Sri Lankan batsmen who had maintained an impressive Test average of 48.76. Although Samaraweera was better known as a Test batsman, he had also represented Sri Lanka in 53 ODIs with a career-best knock of 105 not out.
He had been working with some Australian Test players ahead of their 2016 tour to Sri Lanka, in his brief consulting stint at Australia's National Cricket Centre in Brisbane. In 2013, he had a successful season with Worcestershire in the English county championship and made a top score of 144 not out against Leicestershire at Leicester on August 28, 2013.